---
Spanish Sentences using aterrizar
The
Sentence Maker
allows you to enter a word or phrase in the text box below and retrieve translated sentence pairs (English and Spanish) containing that word/phrase. This tool is great for seeing how words are used in a natural context.
more...
El águila ha aterrizado.
The eagle has landed.
El avión aterrizó en la playa.
The plane landed on the beach.
El avión aterrizará en una hora.
The plane will land in an hour.
Hay franjas horarias para despegar, para aterrizar, pero también para sobrevolar.
There are slots for taking off, for landing, but also for overflying.
No sabemos la razón por la que el avión tuvo que aterrizar.
We do not know what reason the plane had for landing.
Usted habla de un aterrizaje suave, pero preocúpese por el aeropuerto en el que vamos a aterrizar.
You speak of a soft landing. Be careful which airport we are going to land at.
Se encuentra en un avión en algún lugar cerca de Estrasburgo pero no puede aterrizar.
She is on an aeroplane somewhere near Strasbourg, but is unable to land.
Nos hemos esforzado por desmitificar a las agencias satélites y, como quien dice, por hacerlas aterrizar.
We have tried to demystify the satellite agencies: to bring them down to earth as it were.
De acuerdo con los medios de comunicación suecos, serán arrestados e interrogados nada más aterrizar en Gran Bretaña esta tarde.
According to the Swedish media, they will be arrested and interrogated when they land in Great Britain this evening.
Presentamos el Reglamento "hushkits", según el cual, los aviones que retrospectivamente no hayan sido equipados con dispositivos de insonorización - los "hushkits" - no podrán aterrizar a partir de abril de 2002.
We introduced the hushkits regulation which suspended the use of aircraft not retrospectively fitted with noise suppressors - the hushkits starting in April 2002.
Nuestros mejores deseos para este viaje y le aseguramos que en esta ocasión, llegar y aterrizar en Ítaca es mucho más apasionante que viajar a ese lugar.
We wish him the best on this journey and we assure him that on this occasion, arriving and landing in Ithaca is even more exciting than travelling there.
El resultado es que hemos volado en la dirección correcta, pero nos ha faltado bastante para aterrizar en el lugar previsto.
The result is that we have flown in the right direction but have landed well short of the runway.
Los ciudadanos europeos realmente tienen derecho a ello porque es inaceptable que una línea aérea pueda aterrizar en un país si no está autorizada a hacerlo en el país vecino.
Is there fear, for example, of the reaction of the Turkish authorities to the recent flight ban of Onur Air only by the Netherlands, Belgium, France and Switzerland?
Para aliviar la contaminación sonora nos sumamos a la prohibición de que las aeronaves recalificadas puedan despegar y aterrizar por las noches.
In order to reduce noise pollution, we also support the ban on recertified aircraft taking off and landing at night.
La primera: normas para la prohibición de los aviones y las compañías de riesgo, e incluso instauración de autorizaciones previas para poder despegar y aterrizar en el territorio de la Unión Europea.
The first: rules banning high-risk aircraft and carriers, and even the introduction of prior authorisations to be able to take off from, and land on, EU territory.
No siempre se puede encontrar información de manera inmediata, por ejemplo, con respecto a los vuelos de conexión que te obligan a aterrizar en un tercer país, así que aquí tenemos un problema.
You cannot always immediately find information, for example, on connecting flights which require you to land in a third country. So here we have a problem then.
La Comunidad no puede, sin embargo, imponer estas reglas a otros estados. No obstante, el establecimiento de condiciones para aterrizar en los aeropuertos comunitarios puede propiciar el cumplimiento de estas reglas por parte de terceros países.
The Community cannot impose these rules on other countries, but by applying conditions for landing at Community airports we may well encourage third countries to comply with them.
This page is powered by the Spanish Sentences Builder
---
Listed below are some of the most common sentences viewed on this site: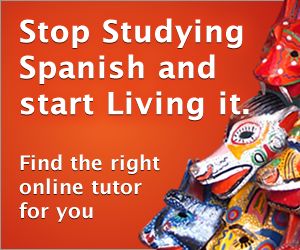 ---