---
Spanish Sentences using ajo
The
Sentence Maker
allows you to enter a word or phrase in the text box below and retrieve translated sentence pairs (English and Spanish) containing that word/phrase. This tool is great for seeing how words are used in a natural context.
more...
El ajo es uno de los ingredientes esenciales de la cocina francesa.
Garlic is one of the key ingredients of French cuisine.
Hay ajo en la comida.
There is garlic in the food.
Me desagrada el olor del ajo.
I don't like the smell of garlic.
Resolución sobre importaciones de ajo
Resolution on imports of garlic
¿Está el Parlamento realmente en el ajo o no?
Is Parliament really on board, or is it not?
Las importaciones de ajo de origen dudoso han seguido creciendo.
Imports of garlic of dubious origin have continued to increase.
Por último, el ajo es un problema normal.
Finally, garlic is a normal problem.
Yo soy de Castilla-La Mancha, que es una gran región productora de ajo.
I am from Castilla-La Mancha, which is a great garlic-producing region.
Importamos limones de Chile, ajo de Túnez, avellanas de Turquía y ropa de China.
We import lemons from Chile, garlic from Tunisia, hazelnuts from Turkey and clothes from China.
No quiero que me digan que no puedo tomar fibra, ajo, zumo de arándanos o ácido fólico, si resulta que estoy embarazada.
I do not want to be told that I cannot take fibre, garlic, cranberry juice or folic acid, if I happen to be pregnant.
En la cocina, el Sr. Fatuzzo preparaba la cena: espaguetis con ajo, aceite de oliva y guindilla.
In the kitchen, Mr Fatuzzo was preparing the meal: spaghetti with garlic, olive oil and chilli.
Que le den de comer pan restregado con ajo, al que se le pone un poco de aceite de oliva.
You will be made to eat bread rubbed with garlic, with a little olive oil on top.
La propia Comisión afirma que esto hace albergar dudas fundadas sobre el origen real del ajo importado de estos países.
The Commission itself has suggested that this raises doubts as to the true origin of the garlic imported from these third countries.
En primer lugar, en relación con el sector del ajo, antes dije que nos proponemos trabajar en dos direcciones.
Firstly, as far as garlic is concerned, I said that we want to work on two fronts here.
El precedente ya existe, por ejemplo, con el ajo de China, que afluye a Europa vía Malasia, Jordania u otros países que hacen las veces de caballos de Troya.
A precedent has already been set with garlic from China, for example, which is appearing in Europe via Malaysia, Jordan and other Trojan horse countries.
Se nos dice que los multilateralistas quieren transferir la política exterior y de seguridad norteamericana a una banda de masticadores de ajo y comedores de queso.
Multilateralists, we are told, want to outsource American foreign and security policy to a bunch of garlic chewing, cheese eating wimps.
Tampoco quiere decir que debería reaccionar a propuestas de instrumentos legislativos como lo hace un vampiro con el ajo, como harían algunos en esta Cámara.
It also does not mean that we should react to suggestions for legislative instruments like a vampire does to garlic, as some would do in this House.
¿Para qué queremos en el mercado húngaro ajo de China, melocotones de China, pollo congelado de Brasil y alimentos para bebés cancerígenos importados de Eslovaquia?
Why on earth are Chinese garlic, Chinese peaches, Brazilian frozen chicken and carcinogenic Slovakian baby food needed on the Hungarian market?
Nadie entiende por qué la UE tiene que importar grandes cantidades de ajo y pimientos de China y pollo de Brasil cuando se pueden producir a nivel local.
Nobody understands why the EU has to import vast amounts of garlic and peppers from China and chicken from Brazil when these products could be produced locally.
. Señor Presidente, quisiera, en nombre de la Comisión de Agricultura y Desarrollo Rural, presentar la pregunta oral sobre la situación del mercado del ajo.
Mr President, on behalf of the Committee on Agriculture and Rural Development, I should like to put an oral question concerning the present state of the market for garlic.
No se ha ejercido ningún control en las fronteras cuando los italianos han señalado que este medio permite detener el ajo inmigrante o fraudulento, si se puede decir así.
No controls are being applied at the frontiers even though the Italians have shown that these can intercept the immigrant or, dare I say it, fraudulent garlic.
El ajo es un ejemplo de una producción que tiene que hacer frente a una importación feroz, procedente principalmente de China, que pone en peligro la supervivencia de muchas explotaciones.
Garlic is an example of a product that has to deal with ferocious imports, mainly from China, which threaten the survival of many farms.
El expediente es conocido: producimos ajo en Europa, en España, en Castilla, en la región de Cuenca, en Francia, en el Gers, en la Drôme -ajos de calidad-, y este cultivo es doblemente ecológico, en primer lugar porque consume poca agua y en segundo lugar porque fija a los hombres en zonas difíciles.
This is a well-known issue. We produce garlic in Europe, in the Cuenca region of Castile in Spain and in the Drôme and Gers regions of France.
This page is powered by the Spanish Sentences Builder
---
Listed below are some of the most common sentences viewed on this site: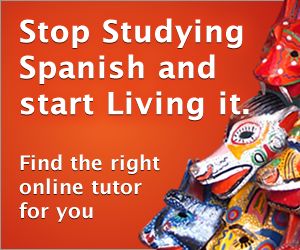 ---