---
Spanish Language Schools in Costa Rica sorted by Quality
Schools in Costa Rica sorted by Quality
63 Search Results
Displaying schools 1 - 30 of 63 in total
Too many results?
Try the
Advanced Search
or use the options in the boxes below to sort these search results.
Sort by:
Cost
Quality
The Spanish Immersion Programs Directory includes language schools throughout Latin America and Spain.
Select a country from the map

Loading Schools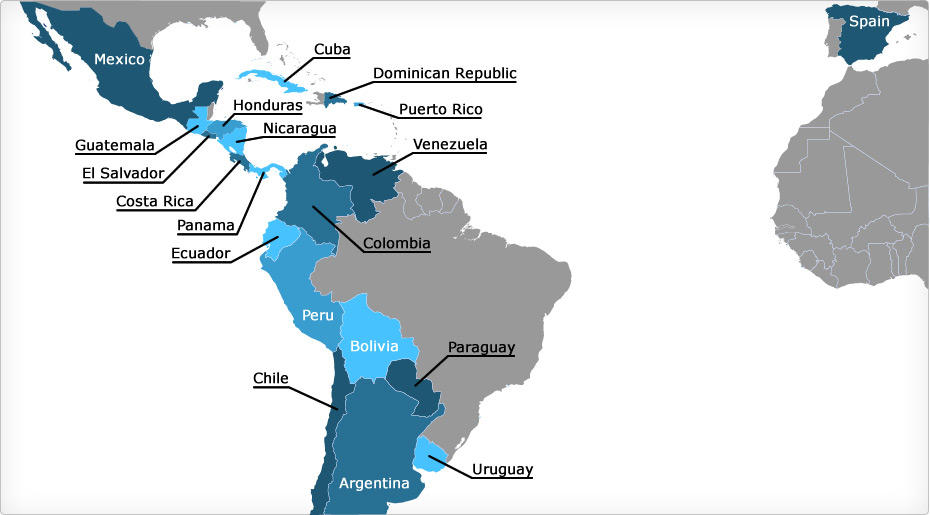 Top Language School Cities:



Travel Blogs from Costa Rica
Location: Heredia, Costa Rica
Hola. Finally, I had the chance to see the beautiful side of Costa Rica. The school where I am taking Spanish classes, Centro Panamericano de Idiomas ( CPI), offers many excursion...
[ view full travel blog ]
Location: Alajuela, Costa Rica
On Saturday afternoon, Marcus and Maria took us to Sarchi. Sarchi is a village with lots of artisans. It is also the destination of many tour buses full of souvenier-seekers. Fam...
[ view full travel blog ]
Location: Manuel Antonio, Costa Rica
hmmm...where were we? Manuel Antonio was like diving into Animal Planet for a day...if you can´t be bothered checking it out on the net, it´s a peninsula with a few of the nices...
[ view full travel blog ]
Online Spanish Lessons
---