---
Spanish Language Schools in Costa Rica sorted by Quality
Schools in Costa Rica sorted by Quality
63 Search Results
Displaying schools 1 - 30 of 63 in total
Too many results?
Try the
Advanced Search
or use the options in the boxes below to sort these search results.
Sort by:
Cost
Quality
The Spanish Immersion Programs Directory includes language schools throughout Latin America and Spain.
Select a country from the map

Loading Schools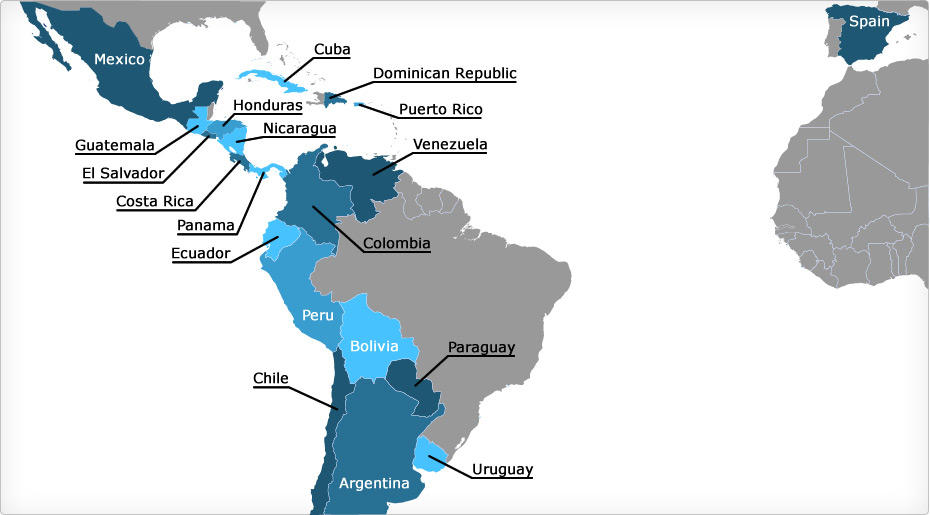 Top Language School Cities:



Travel Blogs from Costa Rica
Location: Manuel Antonio, Costa Rica
Things have been AMAZING here in Costa Rica. The week in San Jose went well. Me, Sara, Katy, Paulo, his brother and girlfriend are going to Daddy Yankee on June 8th! We got VIP tick...
[ view full travel blog ]
Location: Alajuela, Costa Rica
On Saturday afternoon, Marcus and Maria took us to Sarchi. Sarchi is a village with lots of artisans. It is also the destination of many tour buses full of souvenier-seekers. Fam...
[ view full travel blog ]
Location: Heredia, Costa Rica
The central mountain range of Costa Rica is made up of a line of volcanoes. Not far from our house is Volcano Poas, a 6,500 foot high cone with one of the world's largest active...
[ view full travel blog ]
Online Spanish Lessons
---