---
Spanish Language Schools in Mexico
Schools in Mexico
79 Search Results
Displaying schools 1 - 30 of 79 in total
Too many results?
Try the
Advanced Search
or use the options in the boxes below to sort these search results.
Sort by:
Cost
Quality
The Spanish Immersion Programs Directory includes language schools throughout Latin America and Spain.
Select a country from the map

Loading Schools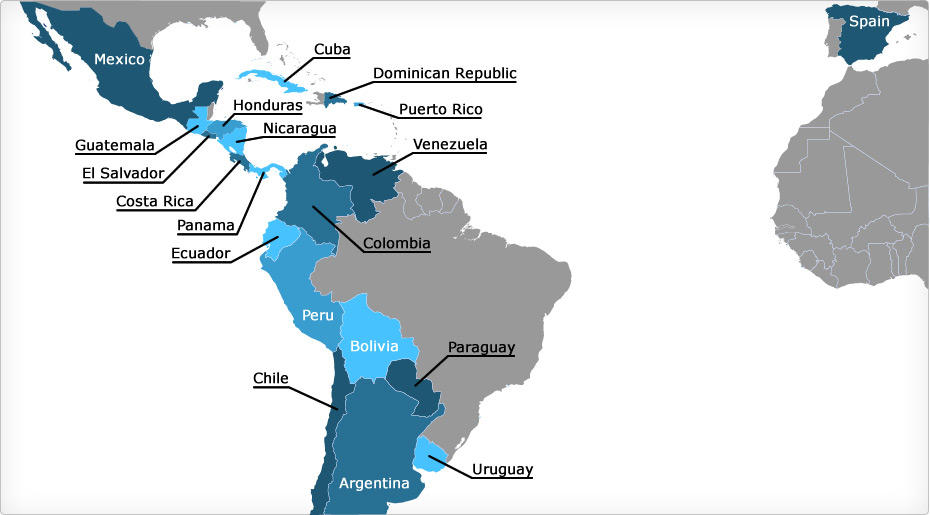 Top Language School Cities:



Travel Blogs from Mexico
Location: Guadalajara, Mexico
Saludos de Mexico todos! I have been enjoying the days I volunteer at the orphanage. Everybody there is so nice and I love those kids. They are all so sweet. I took mom when s...
[ view full travel blog ]
Location: Oaxaca, Mexico
So on Sunday we did a 4 hour walking tour of Oaxaca that included several churches, including the cathedral and the Santo DOmingo church of Oaxaca. Also included in our tours were...
[ view full travel blog ]
Location: Oaxaca, Mexico
I have been told by many people that Oaxaca (pronounced wahaka) is an essential stop for any tour of Mexico. The city's art scene and culinary delights are world famous and th...
[ view full travel blog ]
Online Spanish Lessons
---