---
Spanish Language Schools in Mexico
Schools in Mexico
79 Search Results
Displaying schools 1 - 30 of 79 in total
Too many results?
Try the
Advanced Search
or use the options in the boxes below to sort these search results.
Sort by:
Cost
Quality
The Spanish Immersion Programs Directory includes language schools throughout Latin America and Spain.
Select a country from the map

Loading Schools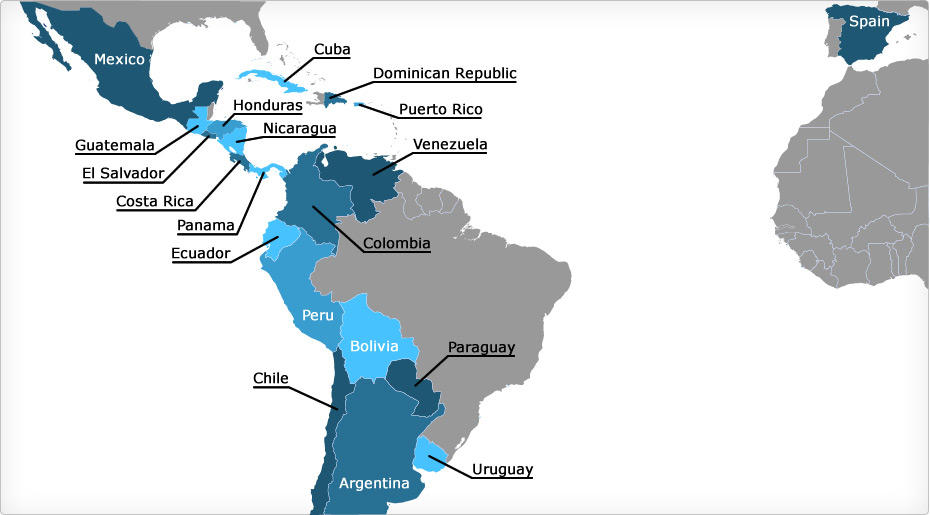 Top Language School Cities:



Travel Blogs from Mexico
Location: Oaxaca, Mexico
July 19, Monday - First Day of School 6 p.m. I awoke at 5:30 and it was dark. By 6:30 it was pretty much light, but I lazed around in bed until 7, paralyzed at the idea of get...
[ view full travel blog ]
Location: Oaxaca, Mexico
Despite how much I enjoyed the food, the highlights of my stay in Oaxaca were the ancient sites that dotted the countryside. I ended up at Mitla on my first day in town. Mitla was...
[ view full travel blog ]
Location: Oaxaca, Mexico
7 p.m. It rained this afternoon. And rained. My second day of [Spanish] classes - is that all? It feels like so much longer and I don't feel any brighter or more competent...
[ view full travel blog ]
Online Spanish Lessons
---