---
Spanish Language Schools in Mexico
Schools in Mexico
79 Search Results
Displaying schools 1 - 30 of 79 in total
Too many results?
Try the
Advanced Search
or use the options in the boxes below to sort these search results.
Sort by:
Cost
Quality
The Spanish Immersion Programs Directory includes language schools throughout Latin America and Spain.
Select a country from the map

Loading Schools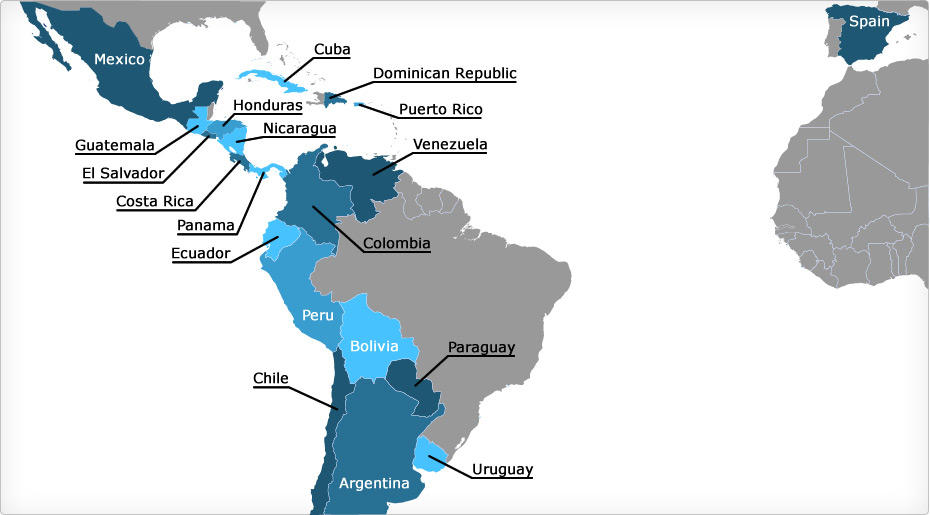 Top Language School Cities:



Travel Blogs from Mexico
Location: Oaxaca, Mexico
July 19, Monday - First Day of School 6 p.m. I awoke at 5:30 and it was dark. By 6:30 it was pretty much light, but I lazed around in bed until 7, paralyzed at the idea of get...
[ view full travel blog ]
Location: Oaxaca, Mexico
Despite how much I enjoyed the food, the highlights of my stay in Oaxaca were the ancient sites that dotted the countryside. I ended up at Mitla on my first day in town. Mitla was...
[ view full travel blog ]
Location: Oaxaca, Mexico
We had our first Mexican cooking lesson yesterday after going to the market with our Spanish shopping list. Waiting to see what they produced was very entertaining. It was inter...
[ view full travel blog ]
Online Spanish Lessons
---