---
Spanish Language Schools in Mexico
Schools in Mexico
79 Search Results
Displaying schools 1 - 30 of 79 in total
Too many results?
Try the
Advanced Search
or use the options in the boxes below to sort these search results.
Sort by:
Cost
Quality
The Spanish Immersion Programs Directory includes language schools throughout Latin America and Spain.
Select a country from the map

Loading Schools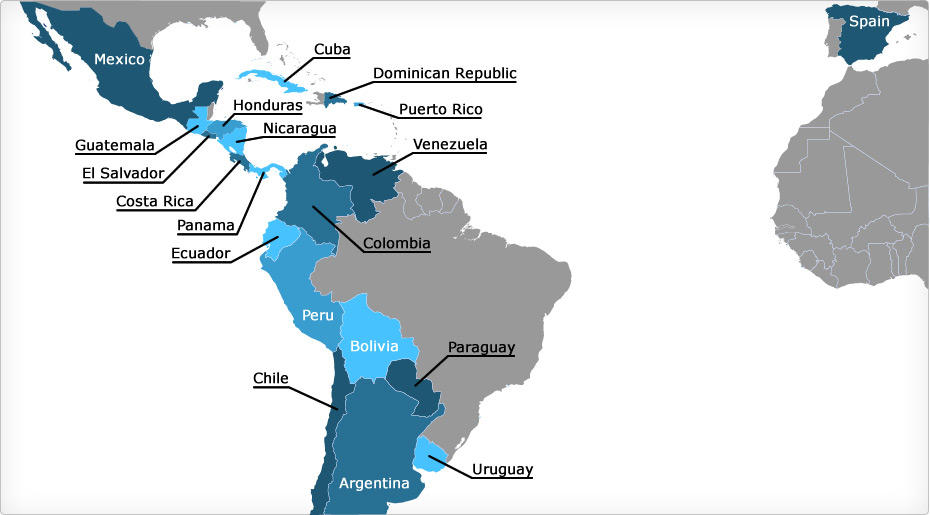 Top Language School Cities:



Travel Blogs from Mexico
Location: Guadalajara, Mexico
Saludos de Mexico todos! I have been enjoying the days I volunteer at the orphanage. Everybody there is so nice and I love those kids. They are all so sweet. I took mom when s...
[ view full travel blog ]
Location: Cuernavaca, Mexico
Another day in Mexico city, however, today I'm traveling to Cuernavaca. I'm meeting Juan Pablo, a guy that I met while traveling trough Spain. He was visiting his older ...
[ view full travel blog ]
Location: Oaxaca, Mexico
Day one - Espanol Interactivo My school - Espanol Interactivo My school is right downtown, about 2 blocks from the Zocalo, or main plaza. It doesn't look like anything f...
[ view full travel blog ]
Online Spanish Lessons
---