---
Spanish Language Schools in Guatemala sorted by Quality
Schools in Guatemala sorted by Quality
48 Search Results
Displaying schools 1 - 30 of 48 in total
Too many results?
Try the
Advanced Search
or use the options in the boxes below to sort these search results.
Sort by:
Cost
Quality
The Spanish Immersion Programs Directory includes language schools throughout Latin America and Spain.
Select a country from the map

Loading Schools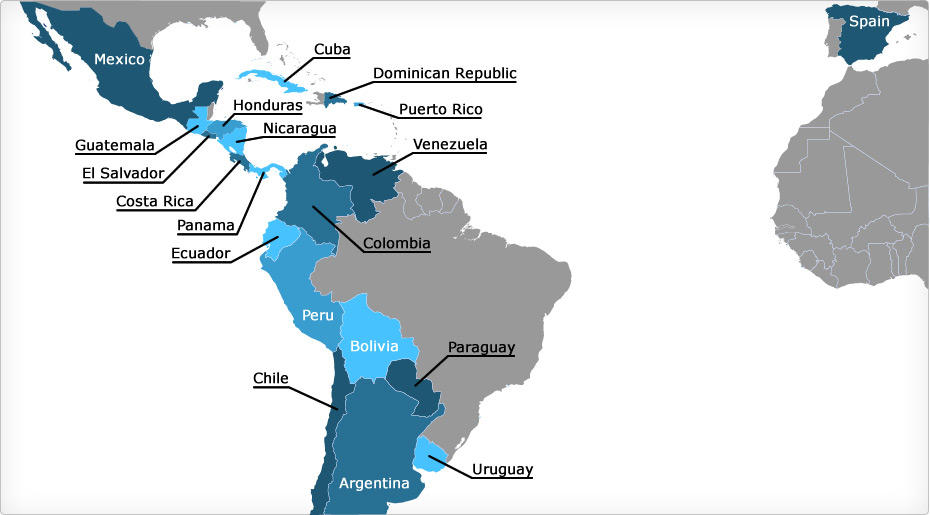 Top Language School Cities:



Travel Blogs from Guatemala
Location: Antigua, Guatemala
Yes people, I was robbed! Assholes! Right in front of the San Francisco cathedral where the Semana Santa procession was taking off...right in front of Jesus bearing the cross. And...
[ view full travel blog ]
Location: Quetzaltenango, Guatemala
After my whistle stop tour of a few countries in Central America I decided that I was time to settle down and relax in the central highlands of Guatemala in the second largest cit...
[ view full travel blog ]
Location: Antigua, Guatemala
We decided to climb one of the active volcanoes outside of Antigua yesterday morning! The tour was to take 7 hours altogether, with a two hour hike up the volcano. We were picke...
[ view full travel blog ]
Online Spanish Lessons
---