---
Spanish Sentences using miente
The
Sentence Maker
allows you to enter a word or phrase in the text box below and retrieve translated sentence pairs (English and Spanish) containing that word/phrase. This tool is great for seeing how words are used in a natural context.
more...
El miente en cosas que no tienen importancia, ¿correcto?
He lies in things that aner not important, correct?
Él miente a su familia.
He lies to his familiy.
Él panadero le miente a mi mamá.
The baker lies to my mom.
Él vendedor de medicina le miente a mi cuñado.
The medicine salesman lies to my brother inlaw.
Usted miente en este punto.
You are lying in that respect!
Se miente y se engaña.
It is full of lies and deception!
No cabe duda de que usted no miente.
Obviously, you do not lie.
Peor aún, los desprecia y les miente.
Worse still, it is disregarding them and lying to them.
Hay dos posiciones en conflicto: una de las partes miente.
There are two conflicting positions: one of the parties is lying.
¿Quién miente? ¿el Gobierno Federal o el Euratom?
So: who is lying, the German Federal Government or Euratom?
El lunes es despedido y la Comisión miente directamente sobre el motivo.
On Monday he was sacked, and the Commission lied directly about the reason.
Se miente e incluso se paga por mentir, y creo que esto ha de acabarse.
Lies are being told, people are even paying other people to lie, and I think that this should stop.
Tiene toda la razón el Sr. Barón, y no miente, cuando dice que esto sucedió.
Mr Barón is completely right, and he is not lying when he says that this is what happened.
Se nos miente sobre el carácter vinculante de la Carta de los Derechos Fundamentales.
We are being lied to about the binding nature of the Charter of Fundamental Rights.
(Críticas ruidosas de los diputados franceses no inscritos: «¡Miente! ¡Eso no es cierto!»)
(Heckling from the French non-attached Members: 'Vous mentez! c'est faux!')
Dove Weisglass no miente cuando claramente afirma que retirarse de Gaza significa simplemente ponerle antipolillas al proceso de paz.
Dove Weisglass is not lying when he clearly asserts that withdrawing from Gaza simply means mothballing the peace process.
Quien afirme lo contrario, miente, pues se ha visto ya en «Europa 2000 plus» que no sucede así.
Anyone who suggests otherwise is lying, for Europe 2000-plus has already demonstrated this to be the case.
Del mismo modo, nos miente y nos cuenta cuentos a nosotros, porque la cuestión no es la que el Presidente en ejercicio del Consejo nos ha expuesto.
However, by the same token, it is lying to us and telling us stories because the issue is not that which the President-in-Office of the Council outlined.
Quien diga lo contrario miente, para emitir un mensaje diciendo que el efecto estadístico tampoco puede afectar a los Estados que están reduciendo el fondo de cohesión.
Anyone who maintains the opposite is not speaking the truth and is sending out the message that the statistical effect cannot affect Member States reducing the Cohesion Fund either.
(Críticas ruidosas de los diputados franceses no inscritos: ¡Miente! ¡Eso no es cierto!) que los norteamericanos construyeron las cámaras de gas en el campo de concentración de Buchenwald después de la guerra.
(Heckling from the French non-attached Members: 'Vous mentez! c'est faux!') said that the Americans built the gas chambers in the Buchenwald concentration camp after the War.
This page is powered by the Spanish Sentences Builder
---
Listed below are some of the most common sentences viewed on this site: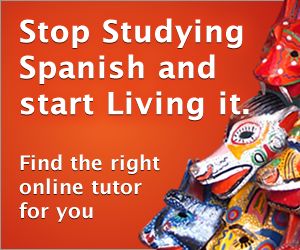 ---