---
Spanish Sentences using grecia
The
Sentence Maker
allows you to enter a word or phrase in the text box below and retrieve translated sentence pairs (English and Spanish) containing that word/phrase. This tool is great for seeing how words are used in a natural context.
more...
¿Esas islas pertenecen a Grecia?
Are these islands part of Greece?
Me uno a Grecia.
I stand together with Greece.
A continuación, Grecia, señor Presidente.
Mr President, I would now like to move on to Greece.
Grecia ha empezado a moverse.
Greece has made a start!
No pretendo abogar por Grecia.
I do not intend here to advocate in favour of Greece.
Señorías, Grecia no podrá sola.
Ladies and gentlemen, Greece will not manage on its own.
Grecia no está pidiendo dinero.
Greece is not asking for money.
Dejémoselo claro a Grecia.
Let us put that to Greece.
Grecia no va a ser diferente.
Greece will be no different.
¿Lo conseguirá Grecia o no?
Will Greece make it or not?
Hablemos sobre Grecia, entonces.
Let us talk about Greece, then.
En Grecia no podía estar.
He was not permitted to be in Greece.
Lamentablemente, Grecia no ha actuado debidamente.
Unfortunately Greece has not done this properly.
¿Existen datos concretos sobre Grecia?
Is any specific data available for Greece?
Grecia necesita ayuda, por supuesto.
Greece needs help, of course.
La crisis no sólo afecta a Grecia.
The crisis does not only concern Greece.
¿Grecia o los Estados Unidos?
Greece or the United States?
Un comentario final sobre Grecia.
One final word about Greece.
Grecia tiene un problema especial.
Greece has a special problem.
Asunto: Fuerte fiscalidad en Grecia
Subject: Tax burden in Greece
Conceder ayuda a Grecia es inútil.
Granting aid to Greece is useless.
Consideremos el caso de Grecia.
Let us look at the case of Greece.
Grecia no es un país cualquiera.
Greece is not just any country.
Mucho se debate sobre Grecia.
There is a great deal of discussion about Greece.
Y me refiero especialmente a mi país, a Grecia.
I refer here in particular to my own country, Greece.
La Comisión hizo un estudio en Grecia.
The Commission has conducted an investigation in Greece.
Irlanda y Grecia son países de cohesión.
Ireland and Greece are both cohesion countries.
Por desgracia, Grecia no para de levantar obstáculos.
Unfortunately, Greece continues to throw spanners in the works.
Grecia fue la cuna de la democracia.
Greece was the cradle of democracy.
Asunto: Denuncias por torturas en Grecia
Subject: Accusations of torture in Greece
Estas armas están repartidas por toda Grecia.
These weapons are scattered all over Greece.
Grecia tiene una costa muy extensa.
Greece has an extensive coastline.
En Grecia existe un caos legal.
There is legal chaos in Greece.
Lo vemos una vez más con Grecia.
Greece is a case in point.
Es, si quiere, útil para Grecia...
It is, if you like, useful for Greece ...
Solo en Grecia se necesita un millón.
In Greece alone, we need one million.
Quiero referirme a la situación en Grecia.
I should like to mention the situation in Greece.
Su Señoría también ha preguntado por Grecia.
The honourable Member also asked about Greece.
Grecia tiene que aceptarlo y entonces votaremos.
Greece has to accept that and then we will take a vote.
Estaríamos ayudando tanto a Grecia como a "M".
We should help both Greece and 'M.'.
Grecia ha hecho uso de esta medida.
Greece has made use of this discretion.
Señora Tzavela, obviamente, no es sólo Grecia.
Mrs Tzavela, obviously, it is not just Greece.
Hoy en día, Grecia nos preocupa a todos.
Everyone is currently concerned about Greece.
Grecia ha de encontrar su propio equilibrio.
Greece must strike its own balance.
Grecia está al borde del colapso fiscal.
Greece is on the verge of fiscal collapse.
Tenemos que actuar pronto para ayudar a Grecia.
We must act swiftly to help Greece.
Seguro que hoy Grecia se verá amenazada.
Surely Greece will be threatened today.
Grecia es el problema en este momento.
Greece is the problem at the moment.
No sólo en Grecia las cuentas son imperfectas.
It is not only in Greece that accounts are flawed.
El problema de Grecia es principalmente político.
Greece's problem is mainly political.
Hablemos, en primer lugar, sobre Grecia.
Let us look, primarily, at Greece.
This page is powered by the Spanish Sentences Builder
---
Listed below are some of the most common sentences viewed on this site: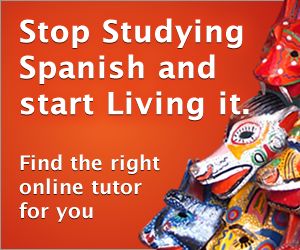 ---