---
Spanish Language Schools in Spain | Page 4
Schools in Spain | Page 4
147 Search Results
Displaying schools 91 - 120 of 147 in total
Too many results?
Try the
Advanced Search
or use the options in the boxes below to sort these search results.
Sort by:
Cost
Quality
The Spanish Immersion Programs Directory includes language schools throughout Latin America and Spain.
Select a country from the map

Loading Schools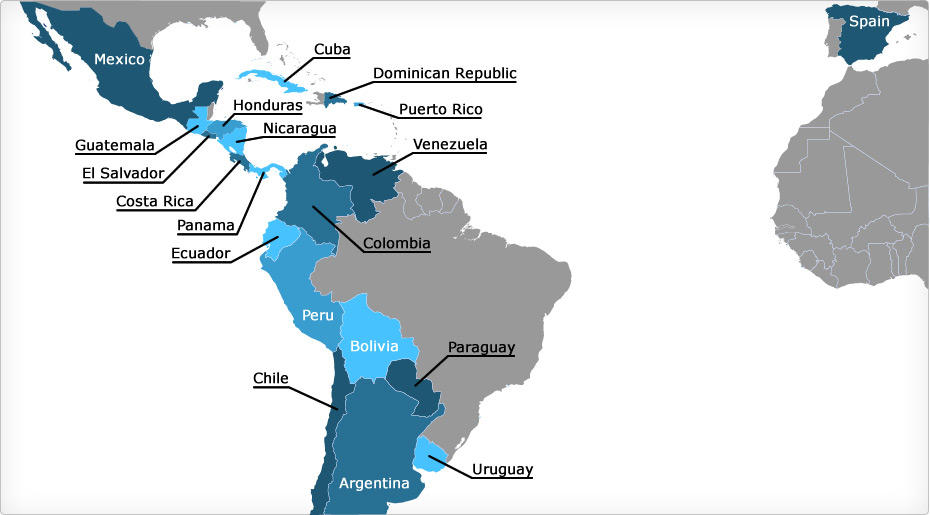 Top Language School Cities:



Travel Blogs from Spain
Location: Madrid, Spain
Finally made it to the Rastro (flea market) this past Sunday, bought some stuff, and another sun dress for me. Couldn't resist. It's really warm here most of the time so...
[ view full travel blog ]
Location: Barcelona, Spain
The Port of Barcelona. Kathy and I just came back from our tour on the blue Tourist Bus. (20 Euros for 2 days). What a fabulous city! Yesterday we had dinner in the Gothi...
[ view full travel blog ]
Location: Madrid, Spain
Madrid, Spain I got up at 8AM and got ready to head to Starbucks with Brittany; this is where UND students wanted to meet in the morning. We had a very American cup of coffee a...
[ view full travel blog ]
Online Spanish Lessons
---