---
Spanish Language Schools in Ecuador | Page 2
Schools in Ecuador | Page 2
36 Search Results
Displaying schools 31 - 36 of 36 in total
The Spanish Immersion Programs Directory includes language schools throughout Latin America and Spain.
Select a country from the map

Loading Schools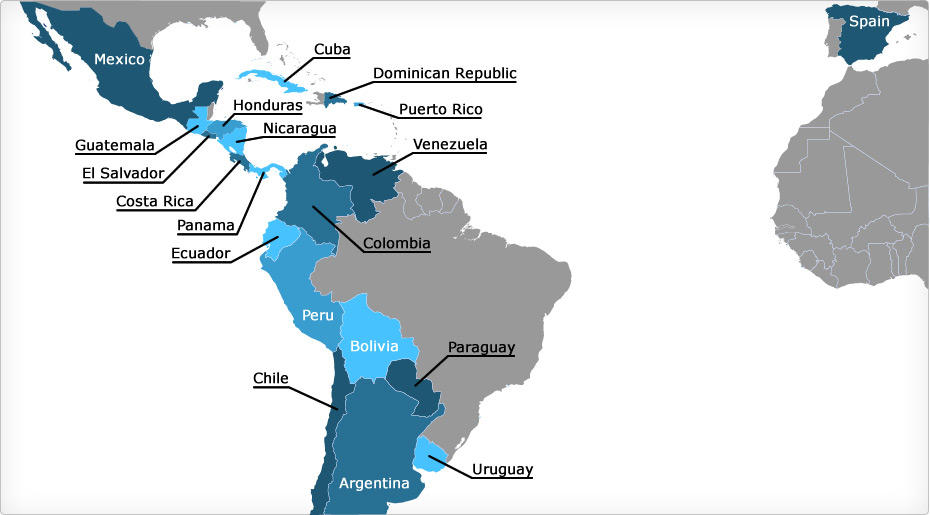 Top Language School Cities:



Travel Blogs from Ecuador
Location: Cuenca, Ecuador
Coming to Cuenca, well over 2000m up into the mountains brought a welcome drop in temperature after the heat of the Galapagos and the steaming humidity of Guayaquil. Unfortunate...
[ view full travel blog ]
Location: Cuenca, Ecuador
So, arriving in Cuenca late we checked into the Hostal Tinku where Mira(another Galápagos friend) was staying. After marveling at the spectacular noisiness of the place with the bar...
[ view full travel blog ]
Location: Quito, Ecuador
After finishing our two weeks of Spanish lessons in Peru, we were ready for our next adventure. We got a bus straight from the border of Peru to Quito which took 12 hours. The trip...
[ view full travel blog ]
Online Spanish Lessons
---