---
Spanish Language Schools in Ecuador sorted by Quality
Schools in Ecuador sorted by Quality
36 Search Results
Displaying schools 1 - 30 of 36 in total
Too many results?
Try the
Advanced Search
or use the options in the boxes below to sort these search results.
Sort by:
Cost
Quality
The Spanish Immersion Programs Directory includes language schools throughout Latin America and Spain.
Select a country from the map

Loading Schools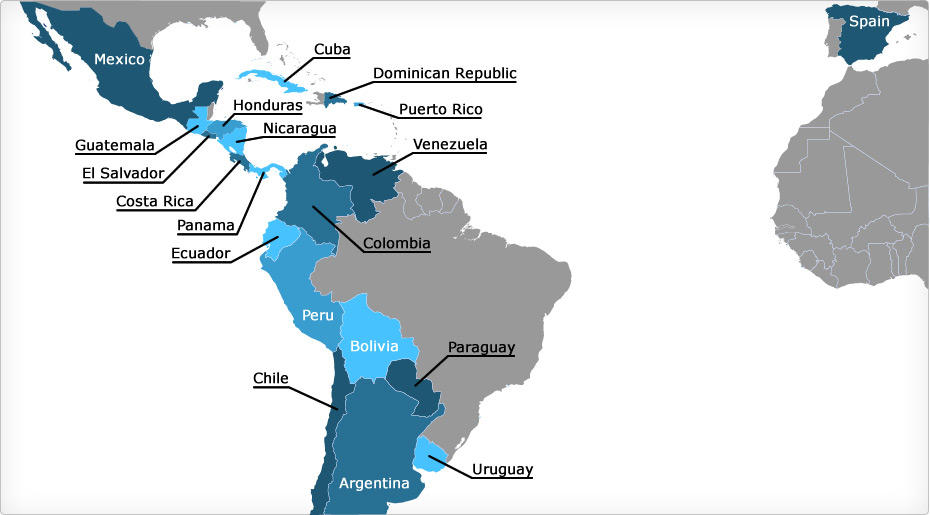 Top Language School Cities:



Travel Blogs from Ecuador
Location: Cuenca, Ecuador
We arrived in cuenca, a colonial city in the south of Ecuador.. back at altitude! On our way we passed millions of bananas... for miles and miles! Cuenca is a really pretty co...
[ view full travel blog ]
Location: Quito, Ecuador
Haven´t managed to eat any guinea pig yet as the restaurant wasn't serving it that day, but had a good look around the Old Town in Quito yesterday. There are lots of churches b...
[ view full travel blog ]
Location: Quito, Ecuador
Settling in well here in Quito. Another Spanish student from Tasmania has moved in to the house so I now have some English-speaking company which is great. The owner of the house is...
[ view full travel blog ]
Online Spanish Lessons
---