---
Spanish Sentences using recuperar
The
Sentence Maker
allows you to enter a word or phrase in the text box below and retrieve translated sentence pairs (English and Spanish) containing that word/phrase. This tool is great for seeing how words are used in a natural context.
more...
¿Podremos recuperar la señal a tiempo para ver el partido?

Can we get reception back in time to watch the game?
Recuperó el conocimiento.
He regained consciousness.
Recuperado / Curado
recovered
Nosotros recuperaremos los datos de la copia de seguridad.
We will restore the data from the back up.
Es la mejor manera de recuperarla.
It's the best way to get it back.
Ahora queremos recuperar este retraso.
It is in this area that we want them to do some catching up.
Eso sería recuperar la iniciativa.
That would be regaining the initiative.
Limpiar y recuperar todas esas zonas.
Almost all of it is covered by Natura 2002.
Es preciso recuperar urgentemente esta relación.
We must try to rebuild this relationship as a matter of urgency.
Hay que recuperar nuevamente el sentido común.
We must recover our common sense.
Los Estados miembros necesitan recuperar su libertad.
The Member States need to regain their freedom.
Eso servirá además para recuperar la confianza.
This will also serve to rebuild confidence all round.
Solo entonces podremos recuperar su confianza.
Only then will we be able to regain their trust.
Serbia se niega a ayudar a recuperar los cadáveres.
Serbia is refusing help to recover those bodies.
Europa tiene que recuperar su buena forma.
Europe must regain its fitness.
Es decir, Grecia debe recuperar su credibilidad.
In other words, Greece must regain its credibility.
La Comisión ha logrado recuperar el dinero.
The Commission has succeeded in recovering this money.
¡No se puede recuperar así la confianza!
That is no way to restore confidence!
Sólo así se podrá recuperar su confianza.
Only in that way can their confidence be gained.
Otros deberán recuperar el tiempo perdido.
Others will need to do some catching up.
No se podrían recuperar a corto ni a medio plazo».
They could not be challenged in the short or medium term!'
Mejorar el modelo y recuperar la confianza.
It re-designed the car and restored customer confidence.
Es necesario recuperar la responsabilidad pública.
We need to return to public accountability.
Pero hay una concreta posibilidad de recuperar terreno.
Yet we have a real chance to catch up.
Espero que este debate les haga recuperar el sentido común.
I hope that this debate may bring them to their senses.
¿Van ellos, tan desacreditados, a poder recuperar la confianza que necesitamos?
Are these people, as discredited as they are, going to be able to restore the confidence that we need?
Es obvio que esto contribuye poco a recuperar la confianza.
Needless to say, this hardly contributes to restoring public confidence.
Llevamos ya algunos meses de retraso pero que podremos recuperar.
We are already a couple of months behind, but will be able to make up for them.
Pero, por desgracia, no vamos a poder recuperar el tiempo perdido.
Unfortunately, however, we cannot make up for lost time.
De no ser así, espero que la pueda recuperar el Consejo.
If not, I hope the Council can bring it back in.
Se pretenden recuperar las poblaciones de peces antes de 2015.
Fish stocks are to recover by 2015.
Sólo entonces podrá Bangladesh recuperar la necesaria estabilidad interna.
Only then will Bangladesh be able to recover the necessary internal stability.
Ahora dirán que van a recuperar, lo que suena muy bien.
They will say, we are going to recover, and that sounds very nice.
Aquí es donde debemos recuperar urgentemente el tiempo perdido.
This is where we urgently need to make up for lost time.
No pueden ni recuperar el tiempo perdido ni subsanar errores.
They can neither make up for lost ground nor correct errors.
Esta última pudo recuperar así un ritmo de trabajo normal.
The latter was also able to resume a normal rhythm of work.
Se aplica algo parecido cuando se trata de recuperar fondos.
Something similar applies where the recovery of funds is concerned.
Estoy convencido que esto ayudaría a recuperar el cariño por Europa.
I am convinced that that will help restore the affection felt for Europe.
Hay que recuperar el tiempo perdido durante tanto tiempo.
We have to make up for the time that has been wasted for so long.
Debemos recuperar la confianza de los ciudadanos de Europa.
We must regain the trust of the people of Europe.
Ha llegado la hora de recuperar la ambición.
Now is the time to be ambitious again.
Tengo intención de recuperar este tema dentro de poco.
I intend to come back to that in the time ahead.
La Comisión no necesita utilizar el libro para recuperar sus gastos.
The Commission does not need to use the book as a means of recovering its costs.
Señora Presidenta, no hemos tardado mucho en recuperar la normalidad.
Madam President, it did not take very long for us to get back to business as usual.
Ya no se ha vuelto a recuperar de esa situación.
It has never got out of it.
Permítame recuperar un punto de su discurso: la seguridad energética.
Allow me to take up one aspect of your speech: energy security.
Tenemos que levantar el país y ayudarle a recuperar la normalidad.
We need to build the country up and help it return to normal life.
Así no se puede recuperar la confianza de los ciudadanos.
This is not the way to restore people's trust.
Ahora hay que tratar de recuperar esa confianza.
We must now try to regain that trust.
Debemos recuperar la confianza en los mercados financieros.
We must restore confidence in the financial markets.
La Comisión debe recuperar ese dinero de inmediato.
The Commission must recover this money immediately.
Debemos recuperar la confianza en nuestra energía nuclear.
We must restore confidence in our nuclear power.
Debemos recuperar las auténticas prioridades de la política agrícola común.
We have to get back to the real priorities of the common agricultural policy.
Los importes a recuperar parecen en muchos casos una conjetura.
In many cases it seems to be pure guesswork as to what sums are to be collected.
Pienso que recuperar la confianza es ahora la principal tarea.
I think the most important need now is to restore confidence.
This page is powered by the Spanish Sentences Builder
---
Listed below are some of the most common sentences viewed on this site: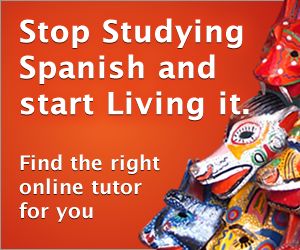 ---