---
Spanish Sentences using mantener
The
Sentence Maker
allows you to enter a word or phrase in the text box below and retrieve translated sentence pairs (English and Spanish) containing that word/phrase. This tool is great for seeing how words are used in a natural context.
more...
Déjese ser visto, así puedes mantener el orden.

Let yourself be seen, that way you can keep the order.
La empresa no mantuvo el acuerdo inicial.
The company did not keep the initial agreement.
Este asunto es estrictamente personal, mantén discreción.
This matter is strictly personal, maintain discretion.
Déjese ser visto, así puede mantener el orden.
Allow yourself to be seen, so you can preserve order.
Esperemos que el tiempo se mantenga bueno.
Let's hope the weather will keep fine.
Mantengan la línea moviéndose.
Keep the line moving.
Antes yo podía decir algunas palabras, ¡ahora puedo mantener una conversación!
Before I could only say a few words, now I can hold a conversation!
¿Consiguen estos pañales mantener al bebé seco por horas?
Will these diapers keep the baby dry for hours?
¡Ojalá (que) nos mantengamos en forma!
I hope that we stay in shape!
Tenemos que mantener la fiesta en secreto.
We have to keep the party a secret.
Mantenga un registro diario de todas las medicinas que toma.
Keep a daily list of all the medicines you take.
¡Mantener libre la entrada!
Do not obstruct this entrance!
No he mantenido ni un momento de reposo.
I haven't rested not even for a moment.
¡Mantener libre la entrada!
Do not obstruct this entrance!
mantener a la familia
to support the family
¿Qué haces para mantener ese cuerpazo?
What do you do to keep that stunning body?
Queremos mantener este sistema.
We want to retain this system.
Debemos mantener esta línea.
This policy should be maintained.
No lo hemos podido mantener.
We have not been able to maintain it.
¿Podemos mantener el objetivo?
Can we maintain the target?
No queremos mantener un monólogo.
We do not want to hold a monologue.
Debemos mantener sus ventajas.
We must retain the benefits of this.
Debe mantener sus posiciones.
It must maintain its positions.
¿Debemos mantener el sistema?
Are you going to retain that system?
Intentamos mantener un equilibrio.
One tries to maintain a balance.
Debemos mantener esa distinción.
We should keep this distinction.
Quisiéramos mantener esta opinión.
This is the line we think we should take.
Debemos mantener la coherencia técnica.
We must maintain technical consistency.
¡Evidentemente queremos mantener las normas!
Obviously, we want to maintain standards.
Me gustaría mantener el horario previsto.
I should like to keep on schedule.
Y se puede mantener así.
It is possible to keep it that way.
Tenemos que mantener esa lucha.
We have to keep up that fight.
Mantener la deuda es inaceptable.
Maintaining the debt is unacceptable.
Debemos mantener el esfuerzo inicial.
It is short-sighted and patronising to respond to serious public criticism with transparent campaigns.
¿Pueden mantener todavía esa afirmación?
Can you still stand by that statement?
Queremos mantener una línea coherente.
We want to maintain an element of coherence.
Tenemos que mantener nuestras prioridades.
We need to maintain our priorities.
Debemos mantener la ayuda humanitaria.
We have to continue humanitarian aid.
(GA) Debemos mantener una vigilancia.
(GA) We need to exercise scrutiny.
Vamos a mantener conversaciones a este respecto.
We are going to hold talks about this.
Estamos dispuestos a mantener el calendario.
We are prepared to adhere to the timetable.
No tiene, pues, sentido mantener esa inseguridad jurídica.
It therefore makes no sense to maintain that legal insecurity.
Constituye un principio básico que debemos mantener.
That is a basic principle which we must uphold.
Ahora no somos capaces de mantener la paz.
We are now unable to guide the peace.
Por consiguiente, seguramente tendremos que mantener negociaciones.
It is then highly likely that we will enter negotiations.
Lo más importante es mantener este ritmo.
Now, it is a question of keeping the impetus going.
Hay que mantener siempre este equilibrio.
We constantly have to maintain this balance.
Aquí, es importante mantener el mercado interior.
Here, it is important for us to retain the internal market.
Aquí debe mantener la primacía el Parlamento.
Parliament must hold on to its supremacy in this respect.
La comunidad internacional debe mantener su resolución.
The international community must maintain its resolve.
Quisiéramos mantener absolutamente nuestra enmienda 12.
We definitely want to retain our Amendment No 12.
Sin embargo, resulta difícil mantener el optimismo.
It is difficult to sustain optimism, however.
Debemos mantener la presión sobre Sadam Husein.
We must keep the pressure on Saddam Hussein.
Para mantener el equilibrio, no podemos respaldarla.
To keep the balance, we cannot support it.
¡Por esto tenemos que mantener la presión!
That is why we have to keep up the pressure!
Por tanto, es importante mantener dicha presión.
It is therefore important for this pressure to be maintained.
Creo que se deberían mantener separados.
I think that these discussions should be kept separate.
Por eso hay que mantener la moratoria.
The moratorium therefore must stay in place.
Esto exigirá mantener una presencia prolongada.
This will require a long-term presence.
Tenemos que mantener nuestra presencia allí.
We have to have a presence there.
Pero es importante mantener un equilibrio apropiado.
It is important, however, to maintain a suitable balance.
El multilateralismo también implica mantener relaciones trasatlánticas.
Multilateralism also involves maintaining transatlantic relations.
Resulta imposible mantener la situación actual.
The status quo is no longer an option.
Quiere mantener sus posiciones sobre la agricultura.
You want to maintain your positions on agriculture.
¿Será posible mantener la política agrícola común?
Will it be possible to maintain the common agricultural policy?
La Comisión tiene que mantener dicho principio.
The Commission needs to maintain that principle.
This page is powered by the Spanish Sentences Builder
---
Listed below are some of the most common sentences viewed on this site: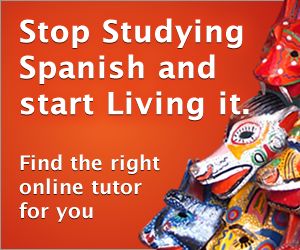 ---