---
Spanish Sentences using locura
The
Sentence Maker
allows you to enter a word or phrase in the text box below and retrieve translated sentence pairs (English and Spanish) containing that word/phrase. This tool is great for seeing how words are used in a natural context.
more...
¡Madre mía, qué locura!
Holy smokes, what madness!
Me parece una locura.
It seems like insanity to me.
¿Qué locura has hecho?
What craziness have you created?
¡Es una locura!
This is too crazy for words!
Sería, sencillamente, una locura.
That would be sheer madness.
La locura aumenta en Serbia.
The situation in Serbia is becoming more and more absurd.
Esto sería evidentemente una locura.
That would clearly be foolish.
¿Cuándo va acabar esta locura?
When is this madness going to stop?
Posiblemente se trata de una locura económica.
Presumably, it is economic madness.
Es una locura y una injusticia.
That is really too crazy for words and very unfair.
De hecho, es simplemente una locura.
In fact it is simply crazy.
Lo siento, pero esto es una locura.
I am sorry, but this is madness.
Pues no, señor Callanan, sería una locura no hacerlo.
No, Mr Callanan, it would be crazy not to raise our ambitions!
Tenemos que poner fin a esta locura.
We must put an end to this madness.
¡Este informe es una auténtica locura!
This report is truly bonkers!
¿Pero qué clase de locura es esta?
What kind of madness is this?
Y la gente dirá: "Esto una locura.
People will say: 'This is totally insane!
La gente dice que esa cifra es una locura.
People say that is a crazy figure.
Un ataque unilateral contra Iraq sería una locura moral.
A unilateral attack on Iraq would be moral madness.
Consideramos que una medida así sería una locura.
Such a development we really would regard as crazy.
Eso lleva a la locura y causa más problemas.
That way lies folly and further trouble.
En realidad, todo el proyecto parece una locura.
In fact the whole project looks like madness.
Mugabe, en su locura, ha reducido a su pueblo a la miseria.
Mugabe, in his madness, has reduced his people to a state of misery.
Aumentar la proporción al 6,5 % sería una locura.
To increase it to 6.5% would be crazy.
Los procedimientos de esta Cámara son una locura absoluta.
The procedures of this House are absolutely crazy.
Un repliegue hacia el proteccionismo sería una locura.
A retreat into protectionism would be madness.
En un momento dado, el surrealismo roza la locura.
There comes a time when surrealism verges on madness.
Reina una locura generalizada en la más completa desregulación.
There is a madness at large in the most complete deregulation.
Yo hubiera preferido que se acabara con toda esta locura.
I would have preferred the entire folly of that waste to have been overturned.
Sin embargo, la hipérbole puede convertirse en locura.
However, hyperbole can turn to insanity.
"Sería una locura aumentar nuetras ambiciones en la situación actual".
It would be crazy to raise our ambitions in the current state.
Es una locura imaginar una contaminación de esas proporciones.
It is quite insane to imagine pollution on that scale.
Es una locura también desde el punto de vista económico.
It is madness from an economic point of view, too.
Por otra parte, también olvidan la locura, la locura del acoso, la manía persecutoria por los viñedos.
They also forget the relentless way in which the vineyards have been targeted over many years.
En las circunstancias actuales sería una locura reducir de esta manera el presupuesto.
In such circumstances, it would be mad to slash the budget to this extent.
Para mí eso no es una señal de progreso, sino un signo de locura.
To me that is not a sign of progress, but a sign of madness.
Sería una locura lo que tendrían que hacer los ciudadanos si tuvieran que aplicar estas medidas.
It would be crazy what the people would have to do if these measures had to be applied.
El terrorismo es el arma decisiva de la locura y del fanatismo étnico, religioso o cultural.
Terrorism is the main weapon of madness and of ethnic, religious or cultural fanaticism.
Me parece una locura dejar el elemento de respuesta de este problema fuera de la cuestión.
It seemed to me madness to leave the response element of this problem out of the question.
No obstante, dar a este país la posibilidad de entrar en la Unión Europea es una verdadera locura.
To give this country a prospect of acceding to the European Union is, however, complete madness.
Creo que la guerra contra el Iraq no es solo una locura, sino también una insensatez económica.
I believe war against Iraq is not just madness, but economic folly too.
Esto es una locura y, digan lo que digan, es simplemente inaceptable.
This is folly and, say what you will, it is simply unacceptable.
La idea de un objetivo máximo para el reciclado es una locura.
The idea of a maximum target for recycling is crazy.
Sería una locura adoptarla y, si se adopta, yo seré su primera víctima.»
It would be crazy to adopt it, and if it is adopted, then I will be its first victim'.
Eso es una locura y el tipo de intolerancia ideológica que el mundo no se puede permitir.
This is madness and the sort of ideological inflexibility the world can no longer afford.
Por este motivo, me alegra la idea de que los nuevos Estados miembros puedan ahorrarse esta locura.
I am therefore glad that the accession states are being spared this lunacy.
Él es el mayor partidario de la adhesión de Turquía, de esta gran locura.
He is the strongest supporter of Turkey's accession, of this great madness.
Sería una locura pensar en aplicar el desarrollo rural al fondo subacuático.
It would be folly to envisage applying rural development to the sea bed.
Con esa intervención nos demuestra que es un experto en locura política.
With that contribution, he gives us evidence that he is an expert on political folly.
Pongamos fin a esta locura antes de que los llamados Estados miembros ricos terminen totalmente empobrecidos.
Let us stop this crazy idea now before the so-called rich Member States end up totally impoverished.
En estas circunstancias, sería una locura permitir que sean masacrados más tiburones de esa especie.
In such circumstances, it would be madness to permit more of these sharks to be killed.
Pagó un precio muy elevado por la locura de la utopía bolchevique-comunista.
It paid a very high price for the madness of Bolshevik-Communist utopia.
¿Implicaría un porcentaje límite y seguiríamos haciendo la locura de descartar peces valiosos?
Will it involve a percentage limit, and will we still have the lunacy of valuable fish being discarded?
This page is powered by the Spanish Sentences Builder
---
Listed below are some of the most common sentences viewed on this site: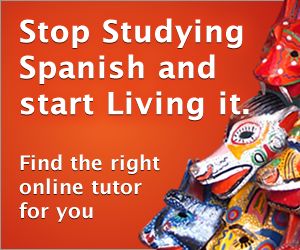 ---