---
Free Spanish Lessons Online
Our game-like Spanish lessons are scientifically proven to be very effective to teaching Spanish for beginners. Both beginning and advanced students will benefit from fun quizzes and games developed to practice your listening, speaking, reading, and writing. In addition, our Spanish lessons provide many cognitive benefits. Extensive research proves that multilingual people have elevated memory, planning, and multi-tasking skills.
When learning Spanish as a second language, the brain is trained to attend to salient information and to disregard non-pertinent information. This results in the ability to focus more intensely, remember more clearly, plan more carefully and multitask more effectively. Perhaps you would understand this result better if you review the tricky Spanish alphabet.
Research shows that multilingual people use their brains more efficiently than monolinguals and outperform monolinguals on a variety of tests. Anyone who has completed a few of our free Spanish lessons online in our Spanish for Beginners section knows how much easier it is to learn while playing our huge variety of online Spanish games. We also have games to learn Spanish numbers!
In addition to the cognitive benefits provided by our free Spanish lessons online, speaking Spanish opens up many new career opportunities. A plethora of networking opportunities are available to those individuals who can speak Spanish with confidence. If you are looking for help with writing in English, please try this excellent plagiarism checker for teachers and students
While many Americans limit their job search and networking opportunities to the English-speaking world, our free Spanish lessons online and Spanish for Beginners will give you the ability to make contacts while traveling abroad. Close to home, you will be able to strike up a conversation with a Spanish-speaking neighbor or customer.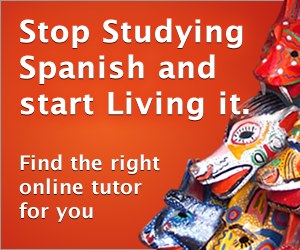 ---