---
Spanish Sentences using efecto
Sentence Maker
allows you to enter a word or phrase in the text box below and retrieve translated sentence pairs (English and Spanish) containing that word/phrase. This tool is great for seeing how words are used in a natural context.
more...
Producir un efecto
to produce an effect
Yo estoy sintiendo el efecto de la pomada en la piel.
I am feeling the effect of the ointment in the skin.
Así es, en efecto.
That is indeed the case.
Este sería el efecto.
That is the effect it would have.
En efecto, completamente cierto.
Yes, that is absolutely right.
¿Qué efecto tendrá?
What effect will this have?
No habría tenido ningún efecto.
There would be no effect at all.
En efecto, hay progreso.
Some progress has undoubtedly been made.
En efecto, ¿partir hacia dónde?; en efecto, llegar, ¿a dónde?
Where do you expect to get if you do not know where exactly you are heading?
Esperamos el llamado efecto ketchup.
We are waiting for what is called the 'ketchup effect' .
En efecto, no nos limitamos a dar.
We are not actually just the party that is giving something.
En efecto, esto sería irresponsable.
To do so would indeed be irresponsible.
Ello tendría un doble efecto.
This would have two impacts.
La Directiva no tiene efecto retroactivo.
The directive does not apply retroactively.
Esto tiene un efecto psicológico.
It has a psychological effect.
He realizado tres propuestas a tal efecto.
I have made three proposals to that effect.
Tendría un efecto muy pernicioso.
It would have a very detrimental effect.
En efecto, es el asesor.
He is indeed the advisor.
¿Qué efecto tienen nuestras declaraciones?
What effect do our declarations have?
También tuvo un efecto beneficioso.
It also had a beneficial effect.
No confundamos entre causa y efecto.
Let us not confuse cause and effect.
Se produce un efecto multiplicador.
There is a multiplier effect.
Esto tiene un doble efecto.
This has a two-fold effect.
¿Tiene algún efecto la publicidad?
Has advertising any importance, then?
El efecto ha sido asombroso.
The effect has been amazing.
El efecto contrario no resulta inconcebible.
There is a very real danger that they may be counter-productive.
¿A quién debemos encomendarnos, en efecto?
Who can they turn to?
En efecto, existe una doble deriva.
And indeed there is a twofold shift.
Hemos presentado una enmienda a tal efecto.
We have put down an amendment to that effect.
No basta, en efecto, declararse demócrata para serlo.
It is not enough to claim to adhere to democracy in order to be a democrat.
Ser europeo tiene un efecto positivo añadido.
Being European has an added positive effect.
Intervine, en efecto, pero no recibí respuesta.
I did approach the Iranian government, but received no response.
No podemos, en efecto, seguir aceptando esta situación.
We certainly cannot continue to accept this situation.
Es, en efecto, un buen plan.
The plan is indeed sound.
Considero que esto tendría un efecto desmoralizador.
I have a feeling this would have a demoralising effect.
En efecto, a su grito "¡Al lobo!
In fact, his cry "Wolf!
A tal efecto deberán adoptarse las disposiciones adecuadas.
The right rules need to be found for this.
No me atrevo a pronunciarme sobre la relación causa - efecto.
I am not in a position to make any clear statement on cause and effect.
¿Dónde están, en efecto, las ventajas?
So what are the advantages?
La directiva ya ha tenido un efecto.
The directive has already had an effect.
En efecto, señor Corbett, lo rectificaremos.
We will correct that, Mr Corbett.
Pero necesitamos medidas complementarias al efecto.
However, we also need supplementary measures.
Se podría hablar también del efecto publicitario.
We could also speak about the advertising effect.
Un código de conducta rígido no surtirá efecto.
A rigid code of conduct is not effective.
¿Qué desea, en efecto, la población europea?
What, then, do the people of Europe want?
Esto ha tenido un efecto increíble.
It has had an incredible effect.
Y en efecto ha habido cambios.
There have indeed been changes.
A tal efecto hemos prestado suficiente ayuda financiera.
For that purpose we have to provide adequate financial support.
¿Cómo podemos evitar este efecto pernicioso?
How can we avoid this pernicious effect?
Las cifras son en efecto preocupantes.
The figures are indeed worrying.
Y en efecto parece muy obvia.
Indeed it does seem obvious.
Y aquí tenemos, en efecto, otro problema.
Here, we have, in fact, another problem.
This page is powered by the Spanish Sentences Builder
---
Listed below are some of the most common sentences viewed on this site: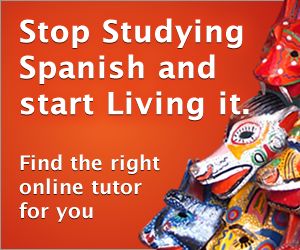 The
---