---
Spanish Language Schools in Mexico offering College Credit offering Private Instruction sorted by Weekly Cost | Page 13
Schools in Mexico offering College Credit offering Private Instruction sorted by Weekly Cost | Page 13
2 Search Results
Oops, No schools found matching your criteria
The Spanish Immersion Programs Directory includes language schools throughout Latin America and Spain.
Select a country from the map

Loading Schools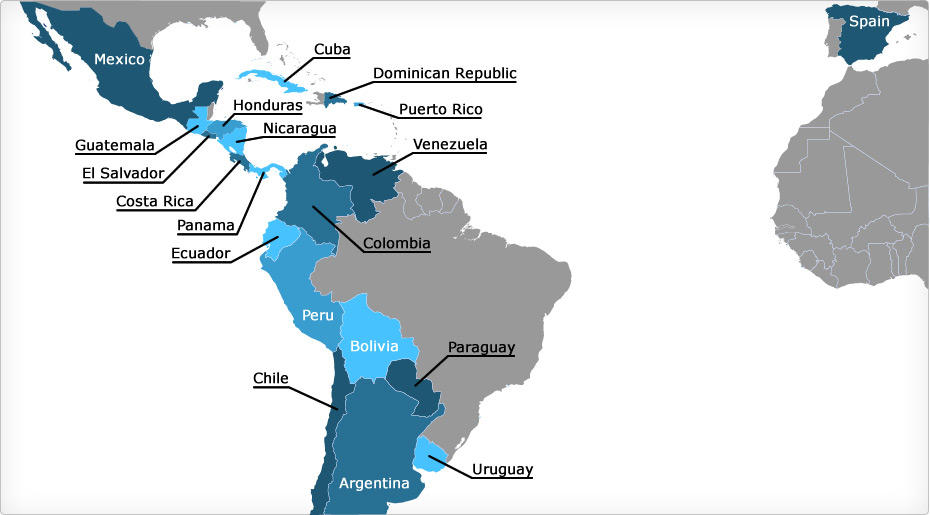 Top Language School Cities:



Travel Blogs from Mexico
Location: Oaxaca, Mexico
7 p.m. It rained this afternoon. And rained. My second day of [Spanish] classes - is that all? It feels like so much longer and I don't feel any brighter or more competent...
[ view full travel blog ]
Location: Oaxaca, Mexico
So on Sunday we did a 4 hour walking tour of Oaxaca that included several churches, including the cathedral and the Santo DOmingo church of Oaxaca. Also included in our tours were...
[ view full travel blog ]
Location: Guadalajara, Mexico
Another beautiful morning here in Guadalajara. I'm writing from the park. Sometimes I think I won't be able to go back to my regular life in the States. I have beocme accostumed t...
[ view full travel blog ]
Online Spanish Lessons
---