---
Spanish Language Schools in Argentina sorted by School Size (small to large) | Page 7
Schools in Argentina sorted by School Size (small to large) | Page 7
35 Search Results
Oops, No schools found matching your criteria
The Spanish Immersion Programs Directory includes language schools throughout Latin America and Spain.
Select a country from the map

Loading Schools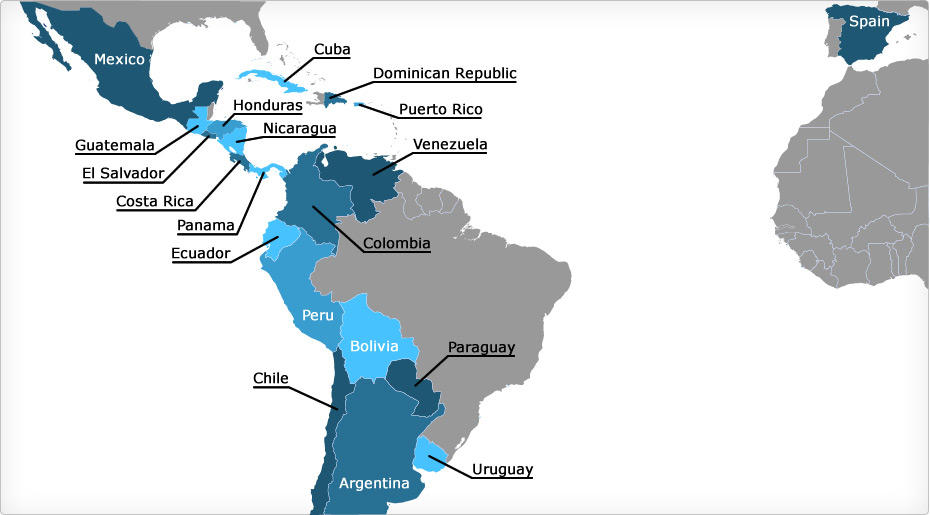 Top Language School Cities:



Travel Blogs from Argentina
Location: Cordoba, Argentina
On Saturday, the shops are closed during most of the day. It is those strange Spanish times to do things. So I mostly wondered around the city taking in the sites and taking photos....
[ view full travel blog ]
Location: Bariloche, Argentina
This place was absolutely gorgeous! We arrived in the evening on Thursday just when the sun was setting over the mountains and across the lake, breathtaking. We ended up meeting tw...
[ view full travel blog ]
Location: Cordoba, Argentina
The next day was just as hot and we decided to do it all again, booking with the same tour company for a different tour and being collected surprisingly by the same driver and tour ...
[ view full travel blog ]
Online Spanish Lessons
---