---
Spanish Language Schools in Argentina sorted by Quality
Schools in Argentina sorted by Quality
35 Search Results
Displaying schools 1 - 30 of 35 in total
Too many results?
Try the
Advanced Search
or use the options in the boxes below to sort these search results.
Sort by:
Cost
Quality
The Spanish Immersion Programs Directory includes language schools throughout Latin America and Spain.
Select a country from the map

Loading Schools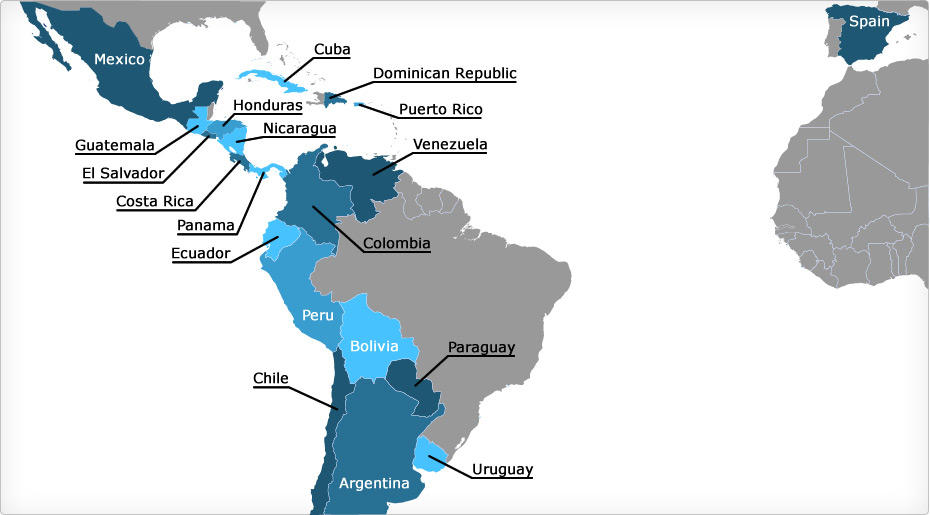 Top Language School Cities:



Travel Blogs from Argentina
Location: Buenos Aires, Argentina
estoy muy bien en Buenos aires!!! this has to be...without a doubt...one of my favorite places in the world...I've been here for almost 2 weeks and am finding it hard to leave...
[ view full travel blog ]
Location: Bariloche, Argentina
Bariloche, Argentina - I can't wait to come back After a relativley short bus ride of 200km´s south, we arrived in one of the main / biggest lake district towns - Bariloche....
[ view full travel blog ]
Location: Cordoba, Argentina
Well it is now the weekday. I am feeling better about the Spanish classes at least and about the members of the classes. I have been having lunch with two older women in the classes...
[ view full travel blog ]
Online Spanish Lessons
---