---
Spanish Language Schools in Spain sorted by Quality | Page 4
Schools in Spain sorted by Quality | Page 4
147 Search Results
Displaying schools 91 - 120 of 147 in total
Too many results?
Try the
Advanced Search
or use the options in the boxes below to sort these search results.
Sort by:
Cost
Quality
The Spanish Immersion Programs Directory includes language schools throughout Latin America and Spain.
Select a country from the map

Loading Schools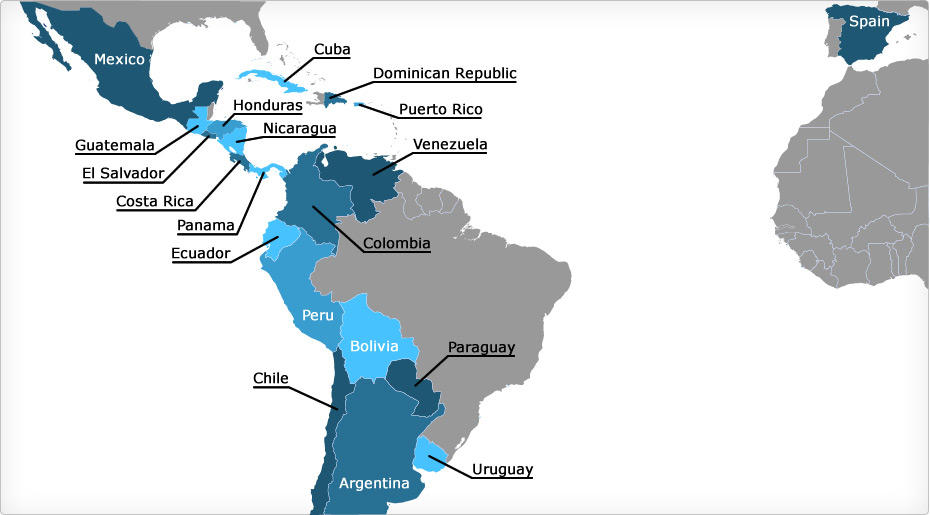 Top Language School Cities:



Travel Blogs from Spain
Location: Madrid, Spain
Today was a fun filled day of tours and exploring. We started off the day early with a tour of El Prado museum where we were partially able to see famous works by El Greco, Goya...
[ view full travel blog ]
Location: Madrid, Spain
Madrid, Spain I got up at 8AM and got ready to head to Starbucks with Brittany; this is where UND students wanted to meet in the morning. We had a very American cup of coffee a...
[ view full travel blog ]
Location: Barcelona, Spain
We've spent 2 very intense and interesting days in Barcelona. Barcelona is a great city with so many sights to see. The Barrio Gotico (Gothic Quarter) with the old cathedral, the ne...
[ view full travel blog ]
Online Spanish Lessons
---