---
Preterite - Verb Salir - to go out
Spanish Grammar Preterite Tense Verb Salir - to go out

The verb salir (conjugation) means "to leave" or "to go out". The table below shows the conjugation in the preterite tense.

| | | |
| --- | --- | --- |
| yo | salí | I left |
| tú | saliste | you left |
| Ud./él/ella | salió | you/he/she left |
| nosotros/as | salimos | we left |
| vosotros/as | salisteis | you guys left |
| Uds./ellos/ellas | salieron | you all/they left |

Let's look at some example sentences:

Salí a tomarme un refresco.
I went out to have a softdrink.

Le dijiste que saliste corriendo.
You said that you left running.

Salió corriendo.
He (she) left running.

Pedro y yo salimos juntos durante dos años y luego nos prometimos.
Pedro and I dated for two years and then we got engaged.

¿Qué horas eran cuando salieron de clase?
What time was it when you got out of class?

Las chicas salieron por la puerta de salida.
The girls went out through the gate.




  

Vocabulary Flashcards

Vocabulary Quiz

Photo Quiz

Spelling Quiz

Sentence Flashcards

Video

Example Sentences

Dialogue

Image-Sentence Match

Word Order Quiz

Multiple Choice Quiz

A or B Quiz

Fill In
Icon Legend
Icons are color coded by Spanish level:

Green = Beginner
Blue = Intermediate
Orange = Advanced
Black icons are unrelated to Spanish level:


Help

Download

Information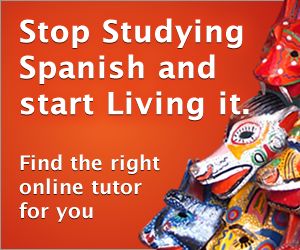 ---