---
Spanish Sentences using se habla
The
Sentence Maker
allows you to enter a word or phrase in the text box below and retrieve translated sentence pairs (English and Spanish) containing that word/phrase. This tool is great for seeing how words are used in a natural context.
more...
Entre otros lugares el castellano se habla en España y gran parte de Sudamérica.
Among other places Castillian is spoken in Spain and a big part of South America.
¿Se habla español en Brasil? No, todo el mundo sabe que allí se habla portugués.
Is Spanish spoken in Brazil? No, everybody knows that they speak Portuguese there.
Brasil es el único país de Latinoamérica donde se habla portugués.
Brazil is the only country in Latina America where Portuguese is spoken.
Aquí se habla español.
Spanish is spoken here.
No se habla de ellas.
They do not figure in it.
De esto no se habla.
No mention has been made of this.
Se habla de asociación.
There is talk of partnership.
Se habla italiano.
They also speak Italian there.
Se habla de un referéndum.
There is talk of a referendum coming up.
¿De cuántos accidentes se habla?
How many accidents are we talking about?
Aquí se habla de inmigración, se habla de terrorismo, se habla de cláusula pasarela, se habla de delincuencia organizada.
We are talking here about immigration, about terrorism, about passerelle clauses and about organised crime.
No se habla de los ingresos.
There is no talk of revenues.
Se habla de poner impuestos.
Reference is made to imposing taxes.
Raramente se habla de esto.
That, in fact, is quite rarely mentioned.
Se habla mucho, pero se actúa poco.
A lot of talking is going on, but there is very little action.
Se habla demasiado del principio de cautela.
We hear far too much about the precautionary principle.
Se habla de una posición común equilibrada.
There is talk of a balanced common position.
Se habla mucho de la neutralidad tecnológica.
A great deal has been said about technological neutrality.
Se habla de una mayor liberalización progresiva.
There is talk of 'further progressive liberalisation' .
"No," le contesté, "no se habla de ellos."
"No," I replied, "it does not mention them."
No se habla de crear partidos europeos.
This is not, of course, about constructing European parties.
Se habla de normas técnicas de ejecución.
We talk about technical implementation provisions.
Se habla a menudo del "riesgo cero" .
We often talk of 'zero risk' .
Se habla de retorsión económica contra Israel.
There is talk of economic retaliation against Israel.
En Copenhague se habla exclusivamente de limitaciones.
Copenhagen speaks exclusively of limitations.
En Copenhague se habla de medidas específicas.
Copenhagen speaks of specific measures.
Por fin se habla de estas cuestiones.
At last these matters are being talked about.
Incluso se habla allí el luxemburgués todavía.
They even still speak Luxembourgian there.
Se habla mucho de campeones nacionales.
There is a lot of emotion about national champions.
En el informe se habla de probabilidades.
The report talks of probabilities.
Se habla de 66 000 combatientes contaminados.
The figure of contaminated combatants has been put at 66 000.
Se habla de medidas a largo plazo.
There is talk of long-term measures.
A menudo se habla de sus repercusiones económicas.
Economic issues are often discussed.
Incluso se habla de 75 euros.
There is even talk of EUR 75.
Se habla de defensa y seguridad.
People talk about defence and security.
¿Por qué se habla a la defensiva?
Why are we on the defensive when we talk about it?
No se habla del objetivo del pleno empleo.
No mention is made of the objective of full employment.
Finalmente, Señor Presidente, se habla del BEI.
Lastly, Mr President, we talk of the EIB.
Se habla de respeto de las minorías.
You talk of respect for minorities.
Se habla de volver a las negociaciones.
They say we must return to the negotiating table.
Se habla del modelo agrícola europeo.
We talk about the European agricultural model.
A veces se habla de sobrepesca y no se habla de estas cuestiones.
Sometimes over-fishing is discussed but these issues are not.
En ella se habla de producción y se habla de ventas.
It talks about production and it talks about sales.
Si solamente se habla y habla, la confianza de los ciudadanos desaparece y no se realizan inversiones.
When all we hear is how Europe is finished as a location for industry, investors look elsewhere and public confidence falters.
Cuando se habla de política, se habla de oportunidad en las decisiones, de poder de apreciación.
Whoever talks about policy is talking about appropriateness of decisions, power of appreciation.
Cuando se habla de los no ciudadanos de habla rusa, no podemos describirlos como una "minoría tradicional".
When speaking about Russian-speaking non-citizens, one cannot use the concept of a 'traditional minority'.
Se habla de operaciones subyacentes, pero usted habla de cuentas; existe una diferencia.
It talks about underlying transactions but you are talking about the accounts.
Y aquello de lo que no se habla tampoco se desarrolla.
If a matter is not discussed, then there can be no further progress.
En la versión inglesa se habla de "to apply for". Se omitió.
It is "to apply for" in the English version but has been left out in the Dutch.
Raras veces se habla de interés general o de solidaridad.
General interest or solidarity often do not come into the equation.
Se habla mucho de una Carta de Derechos Fundamentales.
There is much talk of a Charter of Fundamental Rights.
En este informe no se habla en absoluto de cuotas.
Nowhere in this report are quotas mentioned.
Aquí se habla siempre de plantas horripilantes, de superhierbas dañinas.
All we hear about are Frankenstein plants and superweeds.
Apenas se habla de ella en el informe.
The report, in fact, mentions very little about this.
This page is powered by the Spanish Sentences Builder
---
Listed below are some of the most common sentences viewed on this site: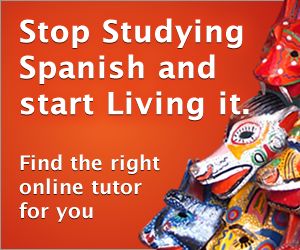 ---