---
Spanish Sentences using progreso
Sentence Maker
allows you to enter a word or phrase in the text box below and retrieve translated sentence pairs (English and Spanish) containing that word/phrase. This tool is great for seeing how words are used in a natural context.
more...
No, no podemos apuntar ningún progreso.
No, we cannot point to any progress.
No hay progreso sin agua.
There is no progress without water.
¿Dónde está el progreso?
So where is the progression?
¿Qué progreso hemos logrado?
What progress have we achieved?
¡Miremos al progreso!
Let us look towards progress!
¿Ha habido algún progreso?
Was there any progress made?
Sin democracia no hay progreso.
Without democracy, there can be no progress.
Esto supone un progreso.
That is a step forward.
En efecto, hay progreso.
Some progress has undoubtedly been made.
Lo considero un progreso.
I regard that in itself as a step forward.
No ha habido progreso alguno.
There has been not a jot of progress.
No es un progreso real.
That is not really progress.
Soy partidario del progreso y el progreso no se puede parar.
I am in favour of progress and progress cannot be halted.
¿Dónde está el progreso en estos informes de progreso?
Where is the progress in the progress reports?
El progreso social deberá acarrear el progreso económico.
Social progress ought to bring economic progress.
Eso será un verdadero progreso.
Now that would be real progress.
¡Cómo pueden hablar de progreso!
How can they speak about progress!
Consideramos que es un progreso.
We regard this as progress.
Quizás podamos realizar algún progreso.
Perhaps we can make some progress.
El progreso es, pues, evidente.
The progress is therefore evident.
Hablemos sobre un progreso específico.
Let us talk about specific progress.
¿Hay progreso en este ámbito?
Is there progress in this area?
¡Eso es progreso democrático, Señorías!
Such democratic progress, ladies and gentlemen!
No podemos ignorar el progreso realizado.
We cannot ignore the progress that has been made.
El progreso tiene ese precio.
That is the price of progress.
Supone un progreso que saludamos.
That is progress and we welcome it.
Esto me alegra, representa un gran progreso.
I am pleased about that; it is a major step forward.
¿Dónde está el progreso social prometido?
Where is the much-promised social progress in all that?
En este sentido, se observa algún progreso.
Some progress has been observed in this direction.
Todavía no se ha medido todo el progreso.
Not all the progress has yet been measured.
Desafortunadamente no se ha producido ningún progreso.
Unfortunately there has been no progress.
Asimismo, son precisos informes de progreso anuales.
There is also a need for annual progress reports.
Esperemos que pronto haya algún progreso.
Let us hope that some progress is made soon.
Celebro el progreso que se ha realizado.
I welcome any progress achieved.
A lo mejor así podríamos hacer algún progreso.
We could then, perhaps, make progress.
Aspiramos a la justicia y el progreso.
We long for justice and progress.
Las negociaciones han permitido un progreso considerable.
The negotiations have enabled considerable progress to be made.
Esto supone también un progreso notable.
This, too, represents considerable progress.
Esta es una verdadera oportunidad de progreso.
This is a real opportunity for progress.
Desgraciadamente, el progreso ha sido muy lento.
Unfortunately, progress has been very slow.
Simplemente, hay que medir el progreso realizado.
We must simply bear in mind the progress made.
¡Qué diferencia y qué progreso político!
What a contrast and what political progress!
No conseguiremos todo, pero haremos un pequeño progreso.
We shall not obtain everything, but we shall make a little progress.
¡Esto no es en absoluto un progreso!
This is by no means progress!
Creo que es un auténtico progreso.
I believe it is real progress.
Señora Comisaria, así no haremos ningún progreso.
Commissioner, we will not make any progress this way.
Es evidente que ha habido cierto progreso.
There has clearly been some progress.
¿Está satisfecho con ese ritmo de progreso?
Are you satisfied with this rate of progress?
Esperamos que ese progreso comience ya.
We expect that progress to start now.
Nuestro objetivo general es el progreso continuo.
Our overarching aim is continued progress.
This page is powered by the Spanish Sentences Builder
---
Listed below are some of the most common sentences viewed on this site: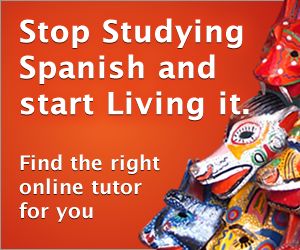 The
---