---
Spanish Sentences using método
The
Sentence Maker
allows you to enter a word or phrase in the text box below and retrieve translated sentence pairs (English and Spanish) containing that word/phrase. This tool is great for seeing how words are used in a natural context.
more...
Es un método de aprendizaje innovador.
It's an innovative learning method.
El pibil es un método de cocción.
Pibil is a method of cooking.
Han desarrollado un nuevo método para medir las cantidades de la vitamina B12.
They have developed a new method to measure quantities of vitamin B12.
Necesitamos otro método.
We need a different method.
Segundo punto: el método.
My second point is method.
No es un buen método.
This is not the right approach.
El método actual no funciona.
The current method is not working.
No hay método para ello.
There is method to it.
¿Es bueno el método?
Is this method the right one?
Es un buen método.
This is a good way to proceed.
Es indispensable un nuevo método.
A new method is vital.
Este método sería muy peligroso.
This method would be very dangerous.
Ese método es la Convención.
This method is the Convention.
¿Es este el método adecuado?
Is that the right method?
La gobernanza exige método comunitario.
Government requires a Community method.
Este método tiene que cambiar.
This method should be changed.
Debemos utilizar el método comunitario.
We must use the Community approach.
Para empezar, el método antidemocrático.
Firstly, I would like to comment on the undemocratic methods.
Aquel método ya no tiene futuro.
For the pragmatic method will certainly not take us forward any more.
El método en segundo lugar.
The second issue is the method.
Hay que acabar con este método.
We must see an end to this method.
Hemos de encontrar el método para cumplirla.
We must find a method for complying with it.
Tiene un objetivo y un método comunes.
It has a common objective and method.
Sin embargo, quisiera detenerme en el método.
I would, however, like to focus on the method.
Éste es el método más expeditivo.
This is the quickest method.
Sería el método más simple y efectivo.
This may be the most simple and effective method.
¿Acaso no es éste el método más prometedor?
Is that not the method that promises success?
Se trata de un método muy distinto.
This method is quite different.
Me gustaría que se promocionara este método.
I should like to see this method promoted.
Nuestro método de trabajo no es muy transparente.
Our way of working is not very transparent.
Terminaré con unas palabras sobre el método.
I will end with a word about method.
No estamos de acuerdo con este método.
We do not feel at home with this method.
No es un método de trabajo creíble.
That is not a credible working method.
Este sería un método de desarrollo sostenible.
That would be one method of sustainable development.
Podrían haberse producido empleando cualquier método.
They could have been produced using any manner of means.
La diferencia se encuentra en el método.
The difference is in the method.
No hay piedad alguna en este método.
There is no mercy in this method.
Desde luego, este método no es nuevo.
Of course, this method is not new.
Pues no, el método no era el adecuado.
No, it was not the right method.
Solamente con este método podemos triunfar.
It is only through this method that we can succeed.
No existe un método de producción 100 % seguro.
There is no production method which is 100% safe.
Necesitamos más método comunitario y menos intergubernamentalismo.
We need more Community method and less intergovernmentalism.
Porque el método intergubernamental no está funcionando.
Why is that? It is because the intergovernmental method is not working.
Mañana, el éxito coronará su método cooperativo.
Tomorrow, his collaborative method will be crowned with success.
Volver al método intergubernamental es fatídico.
Reverting to the intergovernmental method is fatal.
El segundo interrogante se refiere al método.
The second question relates to the method.
Ese método ha dado resultados excelentes.
This method has produced excellent results.
Y ese método es una idea comunitaria.
And this method is a Community method.
Eso estimularía mucho su método de trabajo.
This would stimulate their procedures considerably.
Éste será el método de convergencia.
This framework will be that of convergence.
Se ha fijado el método para lograrlo.
The way to achieve this has been decided.
¿Como método extremo, si la diplomacia no funciona?
Should it be used as a last resort, if diplomacy fails?
Tenemos un segundo método, el del estímulo.
We have a second method, namely using incentives.
This page is powered by the Spanish Sentences Builder
---
Listed below are some of the most common sentences viewed on this site: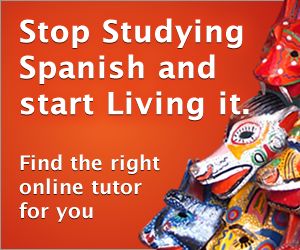 ---