---
Spanish Sentences using estanque
The
Sentence Maker
allows you to enter a word or phrase in the text box below and retrieve translated sentence pairs (English and Spanish) containing that word/phrase. This tool is great for seeing how words are used in a natural context.
more...
También, observarán ellos los patos nadar en el estanque.
They will also watch the ducks swim on the pond.
Las arrojaban al estanque del pueblo.
They would throw them into the village pond.
¿Cavar un hoyo en un estanque?
Dig a hole in a pond?
No debemos permitir que se estanque el proceso de adhesión.
The accession process must not be allowed to stall.
Con ello, contribuiremos a que la Unión Europea vaya adelante y no se estanque «en el laberinto».
In this way we can help the European Union advance and not get lost 'in the labyrinth' .
La única forma de que la Unión Europea no se estanque es mediante la centralización y la profundización.
The European Union is said to head for a deadlock, unless more far-reaching and in-depth centralisation takes place.
Tales hechos tuvieron el mismo efecto que tirar una piedra grande en un estanque y generar ondas.
Those events were rather like throwing a large stone into a pond, creating ripples.
Esta figura contribuirá a impedir que la OLAF se estanque y quede discapacitada por culpa de los litigios internos.
This will allow us to prevent OLAF from being brought to a standstill and disabled by internal disputes.
De lo contrario, nuestro libre mercado interior se convertirá en un estanque mortal donde los peces grandes se comerán a los chicos y, después, probablemente se coman entre sí.
Otherwise our free internal market will become a deadly pond where the big fish will eat the little ones and then probably eat each other.
Y eso nos lleva a formular la siguiente pregunta: ¿Podremos conseguir algunas mejoras con el tiempo, sin permitir que la situación se estanque?
This raises the next question: can we manage to bring about some improvements as time goes by, instead of allowing the situation to stagnate?
En la práctica es necesario instalar equipos específicos que destruyan la mayor parte del cianuro antes de su almacenamiento en el estanque a fin de cumplir estos estrictos límites.
In practice, in order to meet the strict limit values, it is necessary to install specific equipment destroying most of the cyanide before its storage in the pond.
En consecuencia, es vital que una política de innovación sea capaz de facilitar el progreso de la sociedad y que no lo estanque con diversas tácticas burocráticas.
Consequently, it is vital for an innovation policy to be able to facilitate society's progress and not make it stagnate due to the use of various bureaucratic ploys.
Su objetivo debería ser emitir señales de alarma que indiquen que si no se llevan a cabo algunas reformas esenciales, es muy probable que Europa se estanque y se quede rezagada.
It should aim to send out alarm signals to the effect that if essential reforms are not undertaken, Europe is likely to stagnate and fall behind.
Según la Comisión, el crecimiento de la actividad económica en la Unión Europea en 2009 se espera que se estanque en una media anual del 0,2 % del PIB.
In 2009, according to the Commission, business activity in the European Union is expected to stagnate with an annual average growth rate of 0.2% GDP.
This page is powered by the Spanish Sentences Builder
---
Listed below are some of the most common sentences viewed on this site: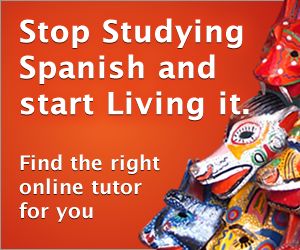 ---