---
Spanish Sentences using casco
The
Sentence Maker
allows you to enter a word or phrase in the text box below and retrieve translated sentence pairs (English and Spanish) containing that word/phrase. This tool is great for seeing how words are used in a natural context.
more...
Le voy a dar un mapa del casco histórico donde vienen señalados los principales monumentos

I'll give you map of the historical area where the most important monuments are highlighted.
Desde luego, necesitamos buques con doble casco.
Of course, we need double-hulled vessels.
Es urgente la sustitución de los petroleros de casco simple por los de doble casco.
Single-hull tankers must be replaced by double-hull ones as a matter of urgency.
Normas en materia de doble casco o de diseño equivalente para petroleros de casco único (debate)
Double-hull or equivalent design requirements for single-hull oil tankers (debate)
Normas en materia de doble casco o de diseño equivalente para petroleros de casco único (votación)
Double-hull or equivalent design requirements for single-hull oil tankers (vote)
Se introducirán con mayor rapidez los petroleros de casco doble.
We are getting the safe double hull tankers more quickly.
Nuestra intención es eliminar los petroleros de casco único, así que necesitamos más petroleros de doble casco.
If it is our intention to withdraw single-hulled tankers from circulation, then we need more double-hulled tankers.
El buque navegó hacia Rotterdam debido a que es un buque de doble casco que se había hundido un poco debido a que el doble casco se había inundado.
The ship sailed to Rotterdam because it is a double-hulled ship that had sunk deeper because the double hull had flooded.
El informe que hoy les presento contempla la introducción acelerada de los requisitos de doble casco o de diseño equivalente para petroleros de casco único.
The report that I am submitting to you today is about the accelerated introduction of double-hull or equivalent design requirements for single-hull oil tankers.
Puede que Europa no quiera los petroleros de casco único de otros en sus puertos, pero tampoco debemos enviar petroleros de casco único a los puertos de otros.
Europe may not want single-hulled tankers from others in its ports, but we should not send single-hulled tankers to ports of other countries either.
El Erika fue construido en un astillero japonés y es de casco sencillo.
The Erika was built at a Japanese shipyard and is single-hulled.
No, lo que me preocupa sobremanera son los problemas con respecto al casco.
We have already done that before, but the problems with the hull worry me in particular.
El Levoli Sun tenía sólo once años de antigüedad y contaba con doble casco.
The Ievoli Sun was only eleven years old and fitted with a double hull.
Con todo, el doble casco no ayuda cuando el hielo se ha apoderado del puerto de Primorsk.
However, double hulls are no help now, as the ice has already formed in Primorsk port.
Me refiero a petroleros de un solo casco, camiones desvencijados y aviones ruidosos y cuyo mantenimiento es deficiente.
I am talking about single-hulled oil tankers, ramshackle lorries and poorly-maintained noisy aircraft.
Durante los últimos días, he estado hablando con varios diputados que están a favor del doble casco.
I have been talking with a number of Members over recent days who are all in favour of double hulls.
Estoy totalmente de acuerdo con la prohibición de transportar fuel pesado en petroleros de casco simple.
I totally agree with a ban on the carriage of heavy petroleum products by single-hull tankers.
(EN) Celebro la iniciativa del Parlamento que pretende acelerar la introducción de petroleros de doble casco.
I welcome Parliament's initiative, which seeks to speed up the introduction of double hull tankers.
Debemos abolir la exención que todavía existe con respecto a la no utilización de petroleros de doble casco.
We must abolish the exemption that still exists regarding the non-use of double-hull tankers.
Antes de 2015, deberían ser sustituidos por petroleros de doble casco, mucho más seguros.
Not later than by 2015 they should be replaced by much safer double-hull ships.
En el fondo, se debería tratar por todos los medios de evitar algunos desastres marítimos, antes que duplicar el casco de los buques o, al menos, simultáneamente con el duplicado del casco.
Basically, we should try to prevent any disasters at sea by every possible means, either before doubling ships' hulls or, at least, as well as doubling their hulls.
Estos incluyen el Reglamento 417/2002 con la introducción más rápida de los petroleros de doble casco y la prohibición de transportar combustibles pesados hasta y desde puertos europeos en petroleros de casco único.
They include Regulation 417/2002 with the more rapid introduction of double-hull tankers and the ban on carrying heavy-grade oil to and from European ports in single-hull tankers.
Me refiero al doble casco, que consiste en una doble capa de acero, estando los depósitos divididos en dos cisternas.
I am referring to the double hull, which consists of two layers of steel, with containers divided into two tanks.
Alrededor de la mitad de los barcos que se han hundido ha sido como consecuencia de daños en el casco.
A good half of the vessels that have foundered have done so as a result of accidents involving the hull.
Un petrolero monocasco en buen estado es más seguro que un petrolero de doble casco en mal estado.
A well-maintained single-hull tanker is safer than a badly maintained double-hull tanker.
Eso ha dado lugar a que se formen colas de buques de casco único entrando en Gibraltar para eludir los controles.
This has led to queues of single-hull ships entering Gibraltar in order to evade inspections.
Y naturalmente es acertado que los petroleros de doble casco no constituyan por sí solos el factor de seguridad decisivo.
It is also, of course, the case that double hull tankers on their own are not the safety factor on which everything depends.
¿Descubriremos, a raíz de la aplicación de este Reglamento, que hay buques basura recién construidos y con doble casco?
Will we find, due to the application of this Regulation, some recently built dirty vessels with double hulls?
Así, esta nueva propuesta es especialmente oportuna en la línea de la tan proclamada exigencia del doble casco.
For this reason, this new proposal is particularly appropriate given the much-vaunted requirement for double hulls.
Queremos que estos petroleros de un solo casco queden fuera de servicio antes de lo que la OMI considera necesario.
We want these single-hulled oil tankers out of service sooner than the IMO currently considers necessary.
Los petroleros de casco único para el transporte de petróleos pesados son peligrosos y deberían retirarse lo antes posible.
Single-hulled tankers for the transport of heavy oil types are dangerous and should be phased out as soon as possible.
La libertad para que los petroleros de casco único existentes continúen transportando combustibles pesados hasta 2015 podría provocar graves problemas.
The freedom for existing single-hulled tankers to continue to transport heavy types of oil until 2015 could well cause major problems.
La UE debe imponer a su socio ruso que el petróleo sea transportado en buques de doble casco.
The EU must impose the use of double-hull cargo vessels on its Russian partner, for transporting oil.
Los buques de suministro son siempre petroleros de doble casco y cuentan con todos los certificados necesarios.
Supply vessels are always double-hulled oil tankers and have all the necessary certificates.
¿Cuánta contaminación más debemos soportar antes de que la industria nos dote de buques con tanques segregados y con doble casco?
How much more pollution do we have to endure before the industry delivers us tankers with segregated tanks and double holds?
A raíz de ello se van inventando a corto plazo toda clase de nuevas medidas referidas al doble casco, al control, al control de los órganos de inspección, etcétera.
A whole ream of new measures on double hulls, inspection, the inspection of inspectorates, etc are being conceived in the short term.
La última semana de febrero, se identificaron 39 limpiezas ilegales de fondos de buques únicamente en la zona donde se encuentra el casco del Erika.
In the last week of February, 39 instances of illegal degassing were identified in the vicinity of the wreck of the Erika alone.
Era una obra de recuperación de una vieja plaza de la ciudad en su casco histórico, y el cartel decía lo siguiente: "Esta empresa respeta la ley.
The works involved the renovation of an old square in the town' s historic quarter, and the sign said: "This company respects the law.
El casco obligatorio, introducido el pasado año, ha reducido en un 45% la mortalidad de los motoristas, sin hacer distinciones de edad.
Motorcyclist deaths have fallen by 45% across all the age groups since it was made mandatory to wear a helmet last year.
Es sustancial que las normas sobre doble casco tengan el mismo valor aquí que en EE.UU. Con todo, las reglas no son suficientes.
It is important that the rules governing double hulls should be as stringent here as in the United States. However, rules alone are not enough.
A partir de 2003 se iniciará la retirada de los antiguos petroleros de casco único y el control por el Estado del puerto por fin hará honor a su nombre.
The old single hull tankers will be phased out with effect from 2003, and port state control will at last live up to its name.
Igualmente se adoptará gradualmente la exigencia del doble casco y se mejorarán las reglas relativas a los organismos de inspección y de control de los buques.
Compulsory double hulls will be phased in and the rules governing ship survey and control organisations will be improved.
Los petroleros que están dotados de doble casco navegan por los mares de todo el mundo ofreciendo una mayor seguridad contra la contaminación.
Double-hulled tankers sail the seas of the whole world providing a better safeguard against pollution.
Y por otra parte, sin duda, una potenciación de los aparatos electrónicos de conducción y de control cuesta menos que la duplicación del casco.
Surely, in the end, improvements to the electronic steering and control apparatus cost less than doubling the hull.
Porque los buques implicados en los tres últimos accidentes - el Erika, el Baltic y el Prestig e- eran petroleros de casco simple, antiguos y con fuel pesado.
Each of the vessels involved in the latest three accidents, namely the Erika, the Baltic and the Prestige, was an old-fashioned single-hull tanker carrying heavy fuel oil.
Se ha referido la Comisaria al doble casco, que es obligatorio en los Estados Unidos, con el cual, posiblemente, este accidente no habría ocurrido.
The Commissioner referred to double hulls. The latter are compulsory in the United States, and had that been the case here, this accident probably would not have happened.
Les recuerdo que, como ponente, he propuesto personalmente tal medida a la hora de debatir la retirada de los buques de casco simple.
May I remind you that, as rapporteur, I personally proposed this when we were discussing withdrawing single-hull vessels.
Es una desgracia que las ruinas de casco simple sigan surcando los océanos y su curso les lleve cerca de regiones vulnerables.
It is a disgrace that single-hulled wrecks should still be bobbing their way around the oceans and that they should take their course past vulnerable regions.
Tras el hundimiento del Braer frente a las costas de Escocia en 1992, el Sr. Neil Kinnock impulsó una ley sobre buques de doble casco.
After the Braer sank off the coast of Scotland in 1992, Neil Kinnock put forward legislation on double-hull vessels.
Debemos también plantear, con carácter de urgencia, el adelanto de los plazos de obligatoriedad del doble casco así como la intensificación y mayor calidad de las inspecciones.
We must also urgently consider bringing forward the obligatory demand for double hulls and intensify and improve the quality of inspections.
Fomentemos sin complejos nuestra industria naval, construyamos los petroleros de doble casco que surquen nuestras aguas con más seguridad, sigamos así el ejemplo de los Estados Unidos.
We are unashamedly promoting our shipbuilding industry and constructing double-hulled oil tankers that will ply the seas more safely, following the example of the United States.
This page is powered by the Spanish Sentences Builder
---
Listed below are some of the most common sentences viewed on this site: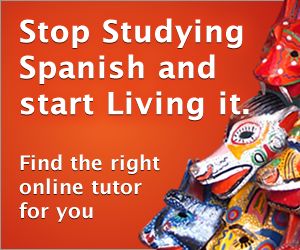 ---