---
Spanish Sentences using calcio
The
Sentence Maker
allows you to enter a word or phrase in the text box below and retrieve translated sentence pairs (English and Spanish) containing that word/phrase. This tool is great for seeing how words are used in a natural context.
more...
La carencia de calcio afecta a la formación de los huesos.
Calcium deficiency affects bone formation.
Igualmente precavidos debemos ser con el calcio y esto lo tienen que saber personas como yo.
People like me must also be careful with calcium, and we have to know these things.
No son artículos extravagantes - son productos a base de boro, calcio, cobre, hierro, manganeso, potasio, selenio, zinc, etcétera.
They are not oddball items - they are things based on boron, calcium, copper, iron, manganese, potassium, selenium, zinc and so on.
Los niños y los jóvenes debe aprender sanos hábitos alimenticios y la leche con su contenido en calcio y proteínas forma parte muy importante de éstos.
Children and infants must learn healthy eating habits, and milk, with its protein and calcium content, is a very important part of this.
En determinados grupos de productos, como, por ejemplo, en marcos para ventanas, este estabilizador está siendo sustituido ya en muchas empresas por aleaciones de calcio-zinc.
In certain product groups, for example, window frames, many firms are already using calcium-zinc compounds as a substitute for this stabiliser today.
Los pacientes que tienen cálculos en el riñón deben cuidar el consumo de muchas cosas, no sólo de vitamina C y calcio.
Kidney stone patients have to be very careful about taking much more than just vitamin C and calcium.
Si un producto tiene un alto contenido de calcio, lo que favorece el crecimiento de los huesos, no se le puede llamar «saludable» si también contiene grandes cantidades de grasa y azúcar.
If a food product has a high calcium content, which promotes bone growth, it is unacceptable call it 'healthy'if it also contains large amounts of fats and sugar.
En efecto, la Oficina Europea de Uniones de Consumidores (BEUC) señala que para el 60 % de los consumidores un producto rico en calcio solo puede ser bueno para una dieta equilibrada, lo cual no es necesariamente cierto.
BEUC points out, in actual fact, that 60% of consumers believe that a calcium-rich product can only be good for a balanced diet, something that is not necessarily true.
La práctica de la fluoración del agua ha deteriorado la salud de los ciudadanos irlandeses con trastornos como la fluorosis ósea: el flúor busca calcio, especialmente de los huesos.
The practice of water fluoridation has blighted the health of the Irish people with conditions like skeletal fluorosis: fluoride seeks calcium, especially the bones.
El ejercicio, por otro lado, aumenta la deposición de calcio en los huesos, desarrolla las habilidades sociales de los niños y es un factor importante en la lucha contra el estrés.
Exercise, on the other hand, increases the deposition of calcium in the bones, develops children's social skills and is an important factor in the fight against stress.
This page is powered by the Spanish Sentences Builder
---
Listed below are some of the most common sentences viewed on this site: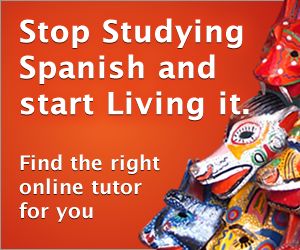 ---