---
Spanish Language Schools in Spain | Page 14
Schools in Spain | Page 14
147 Search Results
Oops, No schools found matching your criteria
The Spanish Immersion Programs Directory includes language schools throughout Latin America and Spain.
Select a country from the map

Loading Schools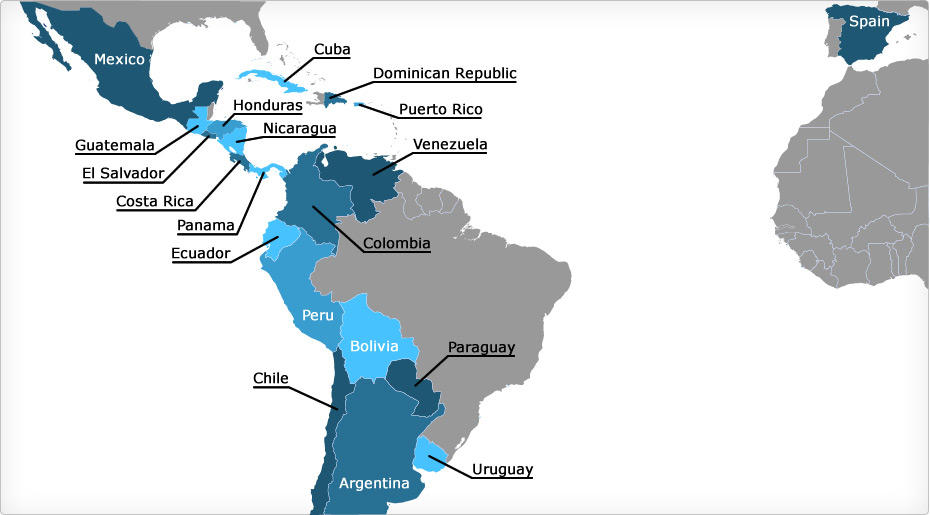 Top Language School Cities:



Travel Blogs from Spain
Location: Madrid, Spain
Haven't written in a while. Julian is here visiting for a few days on his way to London. Been showing him around, and showing him the good life in Madrid. On Thursday we had l...
[ view full travel blog ]
Location: Bilbao, Spain
Last night, I met Pablo at a great tapas bar or as they also called them here here "pinchos". I actually don't care what they called, they are fun! I met Pablo while traveling to ...
[ view full travel blog ]
Location: Barcelona, Spain
The Port of Barcelona. Kathy and I just came back from our tour on the blue Tourist Bus. (20 Euros for 2 days). What a fabulous city! Yesterday we had dinner in the Gothi...
[ view full travel blog ]
Online Spanish Lessons
---