---
Spanish Language Schools in Mexico sorted by Weekly Cost
Schools in Mexico sorted by Weekly Cost
79 Search Results
Displaying schools 1 - 30 of 79 in total
Too many results?
Try the
Advanced Search
or use the options in the boxes below to sort these search results.
Sort by:
Cost
Quality
The Spanish Immersion Programs Directory includes language schools throughout Latin America and Spain.
Select a country from the map

Loading Schools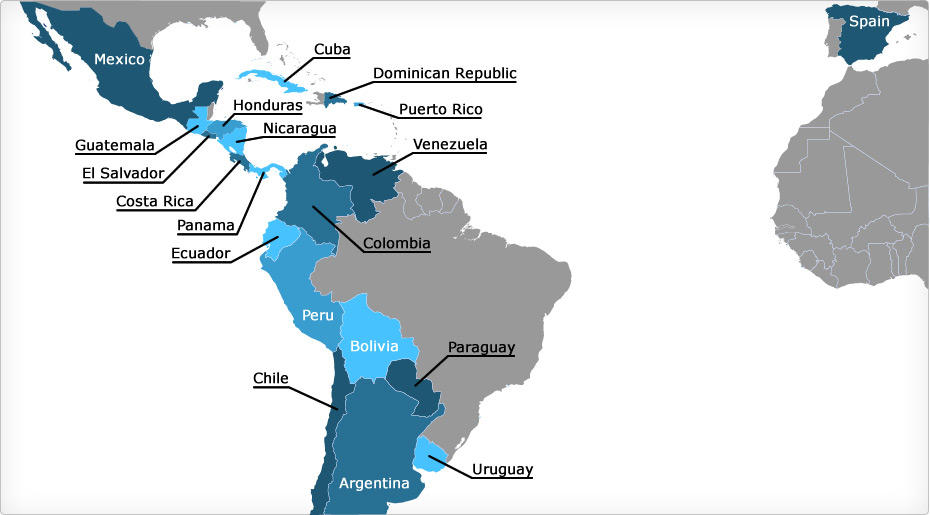 Top Language School Cities:



Travel Blogs from Mexico
Location: Oaxaca, Mexico
Despite how much I enjoyed the food, the highlights of my stay in Oaxaca were the ancient sites that dotted the countryside. I ended up at Mitla on my first day in town. Mitla was...
[ view full travel blog ]
Location: Oaxaca, Mexico
Note: the easiest way to read this whole blog is to go and click this May 2005 link. It will take a bit to load, then you can easily just scroll down through the whole thing. If you...
[ view full travel blog ]
Location: Guadalajara, Mexico
Another beautiful morning here in Guadalajara. I'm writing from the park. Sometimes I think I won't be able to go back to my regular life in the States. I have beocme accostumed t...
[ view full travel blog ]
Online Spanish Lessons
---