---
Spanish Language Schools in Ecuador sorted by Weekly Cost
Schools in Ecuador sorted by Weekly Cost
36 Search Results
Displaying schools 1 - 30 of 36 in total
Too many results?
Try the
Advanced Search
or use the options in the boxes below to sort these search results.
Sort by:
Cost
Quality
The Spanish Immersion Programs Directory includes language schools throughout Latin America and Spain.
Select a country from the map

Loading Schools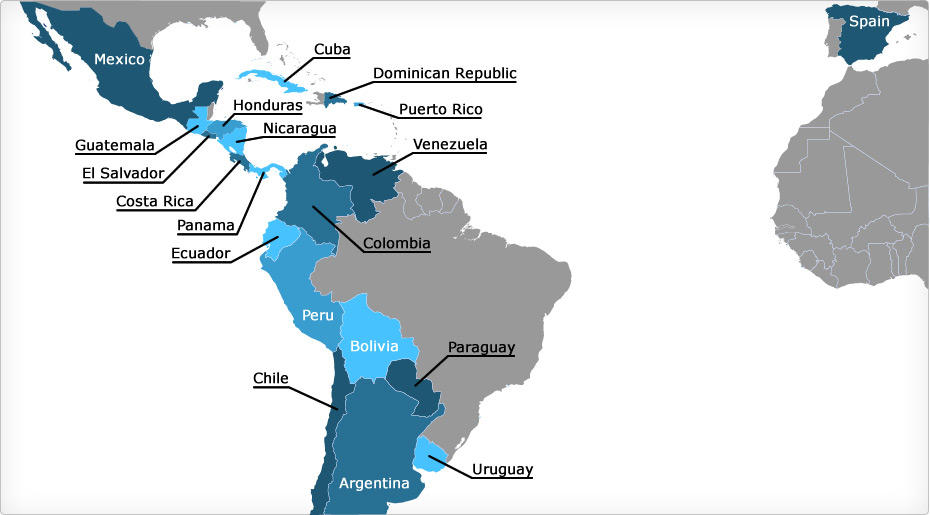 Top Language School Cities:



Travel Blogs from Ecuador
Location: Quito, Ecuador
After finishing our two weeks of Spanish lessons in Peru, we were ready for our next adventure. We got a bus straight from the border of Peru to Quito which took 12 hours. The trip...
[ view full travel blog ]
Location: Quito, Ecuador
Still in Quito. We visited the South American Explorers club again. We needed to gather more information in order to plan our bicycle trips. If anyone of you ever comes this way,...
[ view full travel blog ]
Location: Cuenca, Ecuador
After a cup of coffee at my hostel, I went for a stroll around town. It was a beautiful morning, nice breeze, and people chatting on the street corners. Suddenly, a man tapped m...
[ view full travel blog ]
Online Spanish Lessons
---