---
Spanish Verb Conjugator - faltar

Spanish Verb:
faltar



English Translation:
to lack, be lacking, be missing, be absent
Like our free content? Let us know!

Follow us on Twitter to receive our Verb of the Day! Follow @Twitter
Notes:
Regular. Faltar is frequently used in a
gustar
-type construction:
Les falta dinero
=
They lack (or need) money
.
Faltan tres estudiantes
=
Three students are missing
.
inglés
yo
tú
él/ella/usted
nosotros/-as
vosotros/-as
ellos/ellas/ustedes
Indicative
Present
I lack, am lacking
falto
faltas
falta
faltamos
faltáis
faltan
Present Perfect
I have lacked
he faltado
has faltado
ha faltado
hemos faltado
habéis faltado
han faltado
Imperfect
I was lacking, used to lack, lacked
faltaba
faltabas
faltaba
faltábamos
faltabais
faltaban
Preterite
I lacked
falté
faltaste
faltó
faltamos
faltasteis
faltaron
Past Perfect - Pluperfect
I had lacked
había faltado
habías faltado
había faltado
habíamos faltado
habíais faltado
habían faltado
Future
I will lack
faltaré
faltarás
faltará
faltaremos
faltaréis
faltarán
Future Perfect
I will have lacked
habré faltado
habrás faltado
habrá faltado
habremos faltado
habréis faltado
habrán faltado
Conditional
I would lack
faltaría
faltarías
faltaría
faltaríamos
faltaríais
faltarían
Conditional Perfect
I would have lacked
habría faltado
habrías faltado
habría faltado
habríamos faltado
habríais faltado
habrían faltado
Preterite Perfect
I had lacked
hube faltado
hubiste faltado
hubo faltado
hubimos faltado
hubisteis faltado
hubieron faltado
Subjunctive
Present
I lack, am lacking
falte
faltes
falte
faltemos
faltéis
falten
Present Perfect
I have lacked, lacked
haya faltado
hayas faltado
haya faltado
hayamos faltado
hayáis faltado
hayan faltado
Imperfect
I lacked, was lacking
faltara

OR

faltase
faltaras

OR

faltases
faltara

OR

faltase
faltáramos

OR

faltásemos
faltarais

OR

faltaseis
faltaran

OR

faltasen.
Past Perfect - Pluperfect
I had lacked
hubiera faltado

OR

hubiese faltado
hubieras faltado

OR

hubieses faltado
hubiera faltado

OR

hubiese faltado
hubiéramos faltado

OR

hubiésemos faltado
hubierais faltado

OR

hubieseis faltado
hubieran faltado

OR

hubiesen faltado.
Future
I will lack
faltare
faltares
faltare
faltáremos
faltareis
faltaren
Future Perfect
I will have lacked
hubiere faltado
hubieres faltado
hubiere faltado
hubiéremos faltado
hubiereis faltado
hubieren faltado
Imperative
Affirmative Imperative
Lack!
falta
falte
faltad
falten
Negative Commands
Don't lack!
no faltes
no falte
no faltéis
no falten
Other Forms
Present Participle
lacking
faltando
Past Participle
lacked
faltado
Want to print this verb chart?
Click here

Translated sentences containing 'faltar'
---
Use our Spanish Verb Conjugation Tool (and translator) to conjugate and translate over 10,000 spanish verbs.


---
Listed below are some of the commonly selected verbs. Click on the verb and you will see its full conjugation and translation.


Return to the
Spanish Verb Conjugation
index page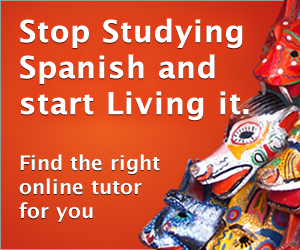 ---