---
Spanish Word of the Day

[ subscribe ] |

[ recieve by email ]


el ebanistal, la ebanista
English Translation
: cabinet-maker
Spanish Example: El ebanista David Olmedo Barrios explica que los muebles de madera blanca necesitan unos cuidados especiales diferentes al resto de los muebles.

English Translation: Cabinet-maker David Olmedo Barrios explains that furniture made of white wood needs a special, different kind of care than other furniture.
---
Add the Spanish Word of the Day to your website!
To display this same word of the day on your webpage, simply copy and paste the code below in its entirety into the HTML of your webpage.

---
If you have a Google homepage, you can
add the Word of the Day gadget
, or you can
add it to any webpage
.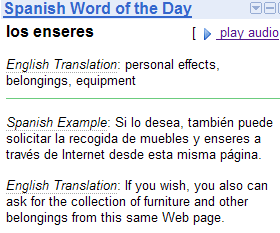 [
add to Google Homepage
] | [
add to webpage
]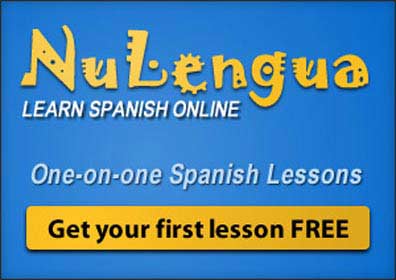 ---