---
Spanish Word of the Day

[ subscribe ] |

[ receive by email ]


el hostal
English Translation
: guesthouse, inexpensive hotel, hostel
Spanish Example: Nuestro hostal se encuentra ubicado en una de las mejores calles de Madrid, la calle Fuencarral.

English Translation: Our hotel can be found located on one of the best streets of Madrid, Fuencarral Street.
---
Add the Spanish Word of the Day to your website!
To display this same word of the day on your webpage, simply copy and paste the code below in its entirety into the HTML of your webpage.

---
If you have a Google homepage, you can
add the Word of the Day gadget
, or you can
add it to any webpage
.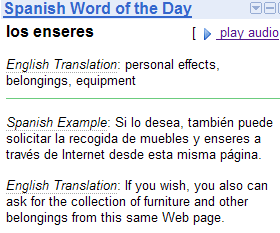 [
add to Google Homepage
] | [
add to webpage
]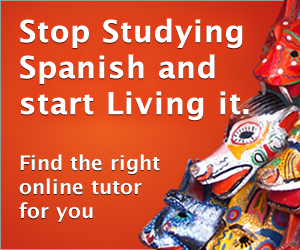 ---