---
Add your school to the world's largest Spanish school directory!
Spanish Language Schools in San Pedro La Laguna, Guatemala
Schools in San Pedro La Laguna, Guatemala
4 Search Results
Displaying all 4 schools
Levels:
Beginner to Advanced
School Size:
Small
Deposit or Fee:
US $30.00
Individual Instruction
Class Instruction
- Class Size:
1
- Hours per Week:
20
- Weekly Cost:
US $100 - $199
- Min. Weeks Study:
1
The Spanish Immersion Programs Directory includes language schools throughout Latin America and Spain.
Select a country from the map

Loading Schools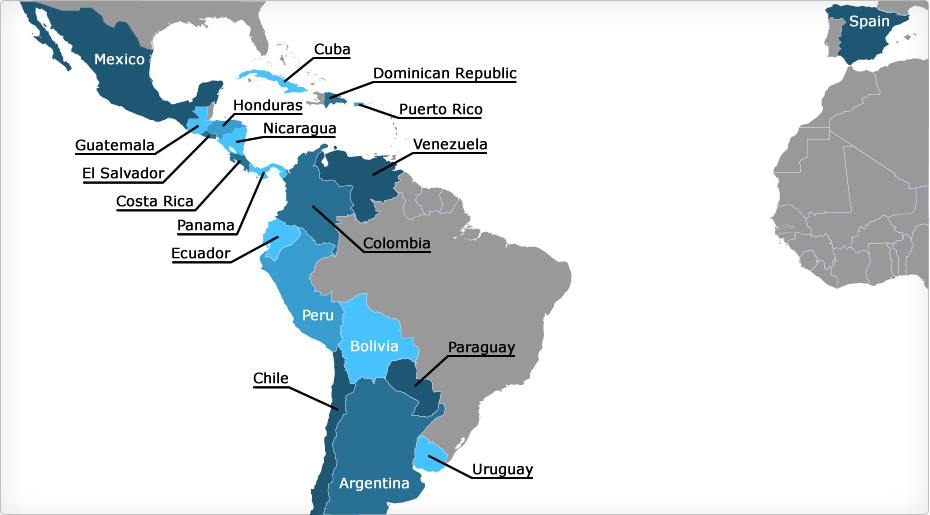 Top Language School Cities:



Travel Blogs from Guatemala
Location: Antigua, Guatemala
We finished our second week of Spanish immersion classes yesterday...we have decided to take one more week of classes before moving on. We keep finding that we love where we are...
[ view full travel blog ]
Location: Panajachel, Guatemala
When strapped to a complete stranger and peering over 2,000 cliff the last thing you want to hear is all the paragliding pilots arguing over whether the jump was safe with such high...
[ view full travel blog ]
Location: Quetzaltenango, Guatemala
Well, it has finally happened- I am going through a minor GI upset problem. It started Friday night after our weekly graduation dinner for the students that are leaving the Span...
[ view full travel blog ]
Create an Account
If you have more than one school, you can add
them to your account after it is created. Please
just give the name of one school for now.

Online Spanish Lessons
---