---
Spanish Language Schools in San Pedro La Laguna, Guatemala
Schools in San Pedro La Laguna, Guatemala
4 Search Results
Displaying all 4 schools
Levels:
Beginner to Advanced
School Size:
Small
Deposit or Fee:
US $30.00
Individual Instruction
Class Instruction
- Class Size:
1
- Hours per Week:
20
- Weekly Cost:
US $100 - $199
- Min. Weeks Study:
1
http://www.celasmaya.edu.gt/
The Spanish Immersion Programs Directory includes language schools throughout Latin America and Spain.
Select a country from the map

Loading Schools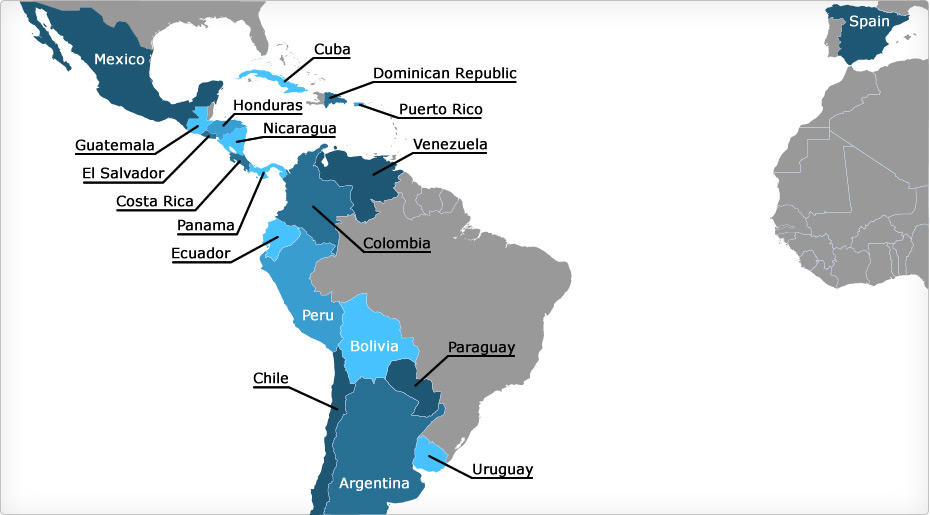 Top Language School Cities:



Travel Blogs from Guatemala
Location: Quetzaltenango, Guatemala
Today started like any other day. I woke up at 6:45 am to the sound of my alarm. I took my shower with the always changing water temperature. I got dressed, put on my makeup and mad...
[ view full travel blog ]
Location: Quetzaltenango, Guatemala
After my whistle stop tour of a few countries in Central America I decided that I was time to settle down and relax in the central highlands of Guatemala in the second largest cit...
[ view full travel blog ]
Location: Antigua, Guatemala
Yes people, I was robbed! Assholes! Right in front of the San Francisco cathedral where the Semana Santa procession was taking off...right in front of Jesus bearing the cross. And...
[ view full travel blog ]
Online Spanish Lessons
---