---
Pronunciation of "l" and "ll"
Home Resources Spanish Alphabet Pronunciation of "l" and "ll"

Step 1

In Spanish, the letter l is pronounced exactly as in English. The letter ll is pronounced similar to the letter "y" in English.

l
buenos colegios
     good schools
reloj nuevo
     new watch, new clock
Hay luna.
     The moon is out.
María usa lentes.
     Maria wears glasses.
Yo bebo limonada.
     I drink lemonade.
ll
unas llantas
     some tires
Hay mucha lluvia.
     There is much rain.
Me llamo Mario.
     My name is Mario.
Ella es maestra.
     She is a teacher.
Hay galletas en el plato.
     There are cookies on the plate.

Note: The word "hay" is used to express existence. The sentence "Hay luna." Would translate directly to English as "There is moon." Since this sounds awkward, we translate it as "The moon is out." so that it sounds more natural to us in English.




Step 3

Work with Sentences!

Coming up Next:



Pronunciation of "h" & "ch"

  

Vocabulary Flashcards

Vocabulary Quiz

Photo Quiz

Spelling Quiz

Sentence Flashcards

Video

Example Sentences

Dialogue

Image-Sentence Match

Word Order Quiz

Multiple Choice Quiz

A or B Quiz

Fill In
Icon Legend
Icons are color coded by Spanish level:

Green = Beginner
Blue = Intermediate
Orange = Advanced
Black icons are unrelated to Spanish level:


Help

Download

Information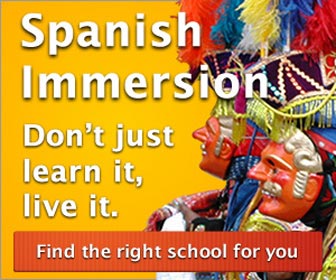 ---