---
Spanish Sentences using sonreír
The
Sentence Maker
allows you to enter a word or phrase in the text box below and retrieve translated sentence pairs (English and Spanish) containing that word/phrase. This tool is great for seeing how words are used in a natural context.
more...
   . – Todo debería sonreír a la pesca y a la industria atunera comunitarias.
   .– Everything should be smiling on the Community fisheries and tuna industry.
Cada vez que vengo aquí no me queda más remedio que sonreír.
Every time I come here I have to smile.
Creo que lo veo sonreír y eso podría crearnos algunas dificultades.
I think I see him smile, and this might present us with some difficulties.
A este respecto, me permito sonreír pues esto ya es posible en la UE.
I could smile a little at that, for even that is now possible in the EU.
Señor Presidente, no creo que esté mal hacer sonreír explicando por qué se ha votado.
Mr President, I do not think there is any harm in making people smile while explaining the reasons for one's vote.
De hecho, la designación ayer del Ministro McCreevy como nuestro Comisario irlandés aquí me hace sonreír irónicamente.
Indeed, the nomination yesterday of Minister McCreevy as our Irish Commissioner here brings a wry smile to my face.
Puedo decirles las que me hicieron sonreír, las que me hicieron reír, las que consideré repugnantes.
I can tell you which ones made me smile, which ones made me laugh, which ones I found repellent.
Ambos tenían una virtud especial, pues podían sonreír incluso en situaciones difíciles.
Both had a special quality: they could smile even in difficult situations.
Esa gente tan maravillosa no paraba de sonreír y no podías sino preguntarte cómo podían hacerlo.
Wonderful people smiling and you wondered why they were able to smile.
Señora Presidenta, estoy muy de acuerdo con el Sr. Goepel cuando dice que la Comisión debería sonreír y resignarse en relación con el artículo 100 A. Desde luego es para sonreír, pero ¿es para resignarse?
Madam President, I agree very much with Mr Goepel when he says that the Commission should grin and bear it in relation to Article 100a. I support that.
Hace seis meses comenzó a sonreír, después se detuvo y, a veces, disimuló algunos elementos importantes, y usted lo sabe.
Six months ago, he started to relax; then he clamped down, and he sometimes concealed important information, as you well know.
Me ha escrito lo siguiente: Cuando leo que el desarrollo tecnológico y la sociedad de la información deben fomentarse me entran ganas de sonreír.
He replied as follows: When I read that technological development and the information society need to be promoted, I have to suppress a smile.
Quizás haga sonreír a algunos de ustedes si me remito, a este respecto, al Foro Social Europeo que acaba de celebrarse en la región parisina.
I will perhaps make some of you laugh by referring, to this end, to the European social forum which has just taken place in the region of Paris.
Asimismo me ha complacido ver sonreír con placer al Presidente de la Comisión cuando el Comisario Verheugen señaló la conexión entre las perspectivas financieras y el proceso de Lisboa.
I was also delighted to see the President of the Commission smile with pleasure when Commissioner Verheugen pointed out the connection between the Financial Perspective and the Lisbon process.
Debemos estar atentos y esforzarnos al máximo. Debemos trabajar todos para que, con nuestra ayuda, nuestros amigos de la región de los Abruzos puedan volver a sonreír.
We must be vigilant and give our best efforts: we must all work so that, with our help, our friends in the Abruzzo region can smile again.
This page is powered by the Spanish Sentences Builder
---
Listed below are some of the most common sentences viewed on this site: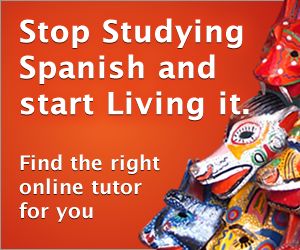 ---