---
Spanish Sentences using promedio
The
Sentence Maker
allows you to enter a word or phrase in the text box below and retrieve translated sentence pairs (English and Spanish) containing that word/phrase. This tool is great for seeing how words are used in a natural context.
more...
La persona promedio pasa esperando dos semanas para que la luz del tránsito cambie.

The average person spends two weeks waiting for a traffic light to change.
El precio promedio en esta vecindad es de doscientos mil dólares.

The average price in this neighborhood is two hundred thousand dollars.
Por debajo de la media / del promedio
below average
La longevidad promedio del ciervo es 10 años.
The average life span of the deer is 10 years.
Juan pagó mas de doscientos mil dólares para la casa.
Juan paid more than $200,000 for the house.
No soy una persona promedio.
I do not qualify as an average person.
En promedio, se recolecta un kilo por persona al año.
One kilo per person per year is collected in the district.
Algunas apenas llegan al 35% del promedio de la Unión.
Some of them barely reach 35% of the Union average.
El promedio de esperanza de vida ha aumentado.
Average life expectancy has gone up.
En la Unión Europea el promedio es del 44 %.
The average throughout the European Union is around 44 %.
La cifra del 3-4 % es, sin embargo, sólo un promedio.
But my figure of 3 to 4 % is just an average.
Pero ese 2%, como promedio anual, tiene un comportamiento distinto.
But this 2%, as an annual average, reflects a different performance.
La inflación anual del IPC armonizado se desaceleró un poco, pasando del 2,3 % en promedio en 2001 y 2002 al 2,1 % en promedio en 2003.
Annual HICP inflation slowed down slightly in 2003 to 2.1% on average from 2.3% on average in both 2001 and 2002.
El ingreso medio per cápita en mi región es muy inferior al promedio nacional, y no hablemos del promedio de la Unión Europea.
The average income per capita in my region is well below the national average, to say nothing of the EU average.
Ese porcentaje es un promedio puesto que esa tasa asciende al 80% en Alemania Oriental.
This percentage is an average, because in eastern Germany the rate is as much as 80%.
Es decir, ha crecido un punto de promedio por cada año.
In other words, it has increased by an average of one point per year.
Por consiguiente, un promedio sensato sería, en mi opinión, una buena solución.
So, in my view, a good mean value would be a good solution.
En promedio, el 80% de los cajeros estaban adaptados el 1 de enero.
On average, 80% of ATMs were adapted by the first of January.
Hemos logrado establecer unos valores límite que reducen las emisiones admisibles en un 75% como promedio.
We have set limit values that cut permissible emissions by an average of 75%.
En la categoría 5 dejan de utilizarse, como promedio, 50 millones cada año.
On average in category 5, there is EUR 50 million underspent each year.
Las mujeres ganan un promedio del 76% de la tarifa por hora estipulada para los hombres.
On average women earn 76% of the hourly rate for men.
Nosotros emitimos ocho veces más, en promedio, que un ciudadano de la India.
We emit eight times more, on average, than an Indian citizen.
Un promedio de 14 000 hombres, mujeres y niños mueren a causa de esta plaga cada día.
On average, 14 000 men, women and children die of this scourge every day.
Tiene en promedio unos 30 metros de profundidad y las condiciones son muy difíciles.
It is approximately 30 metres deep on average and conditions are very difficult.
Por cada euro que enviamos a la UE nos devuelven por tanto, en promedio, el 80%.
For each euro we send to the EU, we therefore receive, on average, 80% of it back.
Hoy hemos tardado un promedio de 40 a 45 minutos para pasar.
Today it took an average of 40 to 45 minutes to get through.
Es crucial retrasar el promedio de edad a la que se jubila la gente.
Delaying the average age at which people leave the labour force is crucial.
Cada ciudadano de la UE realiza en promedio 138 transacciones de pago no en efectivo cada año.
Every EU citizen carries out, on average, 138 non-cash payment transactions each year.
Esto se debió a los Comisarios emplearon en promedio casi diez minutos para cada respuesta.
This is because the Commissioners took on average nearly ten minutes for each answer.
No es una excepción, sino un promedio que vale prácticamente para toda Europa.
This is not an exception but an average that applies to virtually the whole of Europe.
Hoy, el promedio del índice de discapacidad en los veinticinco Estados miembros es del 60 %.
Today, the disability index is 60% on average in the twenty-five Member States.
En Bélgica, por ejemplo, el período promedio de detención es 22 de días.
In Belgium, for example, the average period of detention is 22 days.
Según estos, el promedio de tiempo de trabajo es de 48 horas a la semana.
According to these, the average working time is 48 hours per week.
Los datos globales nos muestran que el funcionamiento belga está en el promedio.
Overall data show that the Belgian performance is average.
En la actualidad, el período de baja promedio es de 14 semanas.
Currently, the average leave period is set at 14 weeks.
De promedio, los niveles de empleo en la UE volverán a aumentar a partir de 2011.
On average, employment levels within the EU will rise once again from 2011.
En Europa, las mujeres aún ganan un promedio del 18 % menos que los hombres.
In Europe, women still earn on average 18% less than men.
En Europa, las mujeres todavía ganan como promedio un 18 % menos que los hombres.
In Europe, women still earn on average 18% less than men.
Utilizar un promedio supone una expresión de respeto por las decisiones democráticas de los parlamentos nacionales.
Because the average is a token of our respect for the democratic decisions of national parliaments.
Para mí, su propuesta de un promedio es, ante todo, una astucia.
In my view there is more cunning in the proposal to use the average salary.
Somos partidarios de un sueldo uniforme basado en el promedio de los sueldos nacionales actuales.
We are in favour of the proposal for a uniform salary, based on an average of current national salaries.
Posee estructuras democráticas estables y los indicadores económicos varían poco respecto del promedio de nuestra Comunidad.
It has stable democratic structures and the economic indicators are quite close to our Community average.
Señorías, hay un promedio de cuatro mil páginas diarias que salen de los servicios de traducción.
An average of four thousand pages are produced by the translation service every day.
El promedio de las 10 regiones más pobres se elevaba al 41% del PIB comunitario en 1986.
In 1986, the average of the 10 poorest regions amounted to 41% of the overall Community GNP.
De hecho, cada persona diagnosticada con cáncer de pulmón le resta un promedio de tres a cuatro meses de vida.
In fact, someone diagnosed with lung cancer has an average of between three to ten months of life left.
Se incrementará un 30% el número de buques, que pasa del promedio de 42 establecido en el anterior protocolo, a 55.
There will be a 30% increase in the number of vessels, which averaged 42 under the previous protocol, to 55.
Entiendo que el promedio de la UE se sitúa en la actualidad en un 1% por encima.
I understand that the EU average is currently at about 1% over.
Doce millones de mujeres están en activo y ganan en promedio un 20% menos que los hombres.
There are 12 million working women and on average they earn 20% less than men.
El desempleo sigue situándose, en promedio, en torno al 9 % en Europa, donde la precariedad laboral crece de modo galopante.
Unemployment remains, on average, about 9% in Europe, where lack of job security is increasing rapidly.
Desde la reforma económica de China, que empezó en 1978, su economía ha crecido, en promedio, casi el 10% anual.
Since China's reform of the economy which began in 1978, its economy has grown by almost 10% a year on average.
Solo en Europa, el número de pasajeros aéreos aumentó en promedio un 5,5 % al año entre 1990 y 2003.
In Europe alone, the number of air passengers increased by an average 5.5% per year between 1990 and 2003.
Las personas procedentes de familias modestas tienen en promedio menos oportunidades de alcanzar un nivel de instrucción elevado.
The children of poor families are, on average, less likely to reach a high level of education.
Las diferencias salariales entre hombres y mujeres rondan un promedio del 20 %, en detrimento de las mujeres.
Disparities between the wages of men and women are on average 20% to the disadvantage of women.
En promedio ha habido de 40 a 43 propuestas encaminadas a simplificar la legislación o a buscar normas que han caducado.
On average, there have been about 40 or 43 proposals to simplify legislation or identify legislation which is outdated.
Un pequeño empresario ya dedica en promedio unas 28 horas al mes a rellenar formularios a causa de la legislación.
An average small business owner already spends roughly 28 hours per month filling in forms as a result of legislation.
This page is powered by the Spanish Sentences Builder
---
Listed below are some of the most common sentences viewed on this site: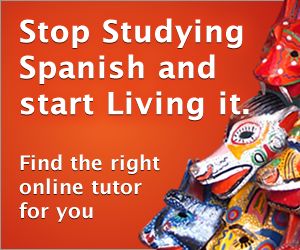 ---