---
Spanish Sentences using fuego
The
Sentence Maker
allows you to enter a word or phrase in the text box below and retrieve translated sentence pairs (English and Spanish) containing that word/phrase. This tool is great for seeing how words are used in a natural context.
more...
Los dragones tienen muy mal aliento debido a su obsesión por escupir fuego.

Dragons have very bad breath due to their obsession with spitting fire.
¿Tiene fuego?
Have you got a light?
¿Podemos encender un fuego? / ¿Podemos hacer una hoguera?
May we light a fire?
El fuego no prende bien, dale aire para avivarlo.
The fire is not catching, give it some air to stoke it up.
El fuego se propagó a toda velocidad.
The fire spread at high speed.
Usted no puede tener armas de fuego.
You are not allowed to have a firearm.
El fuego es peligroso.
The fire is dangerous.
Nosotros no empezamos el fuego.
We didn't start the fire.
Es necesario apagar el fuego.
It's necessary to extinguish the fire.
El fuego redujo la casa a cenizas.
The fire reduced the house to ashes.
El fuego devoró la casa en cuestión de minutos.
The fire consumed the house in a matter of minutes.
Israel juega con fuego.
Israel is playing with fire.
Están ustedes jugando con fuego.
You are playing with fire.
Los Demócratas Cristianos están jugando con fuego.
The Christian Democrats are playing a dangerous game.
Debe declararse un alto el fuego.
A cease-fire must be declared.
Los Estados Unidos están jugando con fuego.
The United States is playing with fire.
La UE está jugando con fuego.
The EU is playing with fire.
Creo que estamos jugando con fuego.
I think that we are playing with fire.
Necesitamos un alto el fuego real.
We need a real ceasefire.
Indudablemente este alto el fuego es positivo.
Certainly it is good to see this ceasefire.
Esa debería ser nuestra prueba de fuego.
That should be our test.
El alto el fuego debe extenderse a Cisjordania.
The ceasefire should indeed be extended to the West Bank.
Debemos conseguir un alto el fuego inmediatamente.
We must have a cease-fire immediately.
Exigimos un alto el fuego inmediato.
We demanded an immediate ceasefire.
No debemos echar más leña al fuego.
We should not add fuel to the fire.
Debemos evitar arrojar más leña al fuego.
What we have to try to avoid is pouring oil on the fire.
El alto el fuego sigue en vigor.
The cease-fire is still in effect.
Señor Presidente, ¿por qué no les prendemos fuego?
Mr President, let us set them on fire!
Yo no recomiendo apagar el fuego con el fuego en este caso.
I do not recommend fighting fire with fire in this circumstance.
Se produjo un alto el fuego temporal y un alto el fuego permanente.
There was a temporary ceasefire and a permanent ceasefire.
Aun así, voy a echar un poco de gasolina al fuego.
Nevertheless, I am going to stir things up a little.
Por lo tanto, yo sólo puedo decir: ¡no jueguen con fuego!
So I can only urge you not to play with fire.
Pero no bastará con hablar de un alto el fuego.
But it will not be enough to talk about a cease-fire.
No echaremos más leña al fuego en ese conflicto.
We will therefore leave this conflict for what it was.
Es extraordinariamente importante que no echemos más leña al fuego.
So it is extraordinarily important for us not to throw oil on the fire.
Esa es la prueba de fuego para nuestra credibilidad.
That is the litmus test for our credibility.
Turquía es una prueba de fuego para la UE.
Turkey constitutes a test of principle for the EU.
El fuego arrasó en total más de 400.000 hectáreas.
In all, more than 400 000 hectares were consumed by fire.
Pero se ha tratado de echar leña al fuego.
However, a conscious attempt has been made to find a stick to beat a dog.
Las pruebas de fuego hacen posible que haya una evaluación.
A litmus test makes evaluation possible.
Ambas partes han violado el alto el fuego.
Both sides have violated the ceasefire.
Hay quienes utilizan el argumento de «no echemos aceite al fuego».
There are those who use the 'we must not fan the flames' argument.
El PKK debe declarar un alto el fuego unilateral.
The PKK must call a unilateral ceasefire.
La cuestión de Chipre constituye una prueba de fuego.
Cyprus is a litmus test.
Ya no hay ningún alto el fuego que controlar.
There is no ceasefire to monitor any more.
El número de focos simultáneos de fuego tampoco resultaba inaudito.
Nor was the number of simultaneous outbreaks of fire unprecedented.
No se ha tratado de un fuego o un único frente.
It was not just a fire or a single front.
Hasta esta votación no era un arma de fuego.
Up until this vote it was not a firearm.
¡Adelante, peguen fuego a otros 100 000 textos legislativos!
Go on, make a bonfire of another 100 000 pieces of legislation!
Avivará el nacionalismo, en lugar de apagar su fuego.
It will fuel nationalism rather than stemming its sources.
Este fuego de cohetes palestino lleva produciéndose, además, desde 2001.
This Palestinian rocket fire has been going on, moreover, since 2001.
El resultado inmediato fue el alto el fuego.
The immediate result was the ceasefire!
Se está prendiendo fuego a colegios y asentamientos cristianos.
Christian settlements and schools are being set on fire.
El edificio está ardiendo y tenemos que apagar el fuego.
The house is on fire, so the fire must be put out.
Lo que se necesita es un alto el fuego inmediato.
What is needed is an immediate ceasefire.
¡Lo que queremos es un alto el fuego!
A cease-fire is what we want!
Esperamos recibir noticias positivas sobre el alto el fuego.
We are looking forward to welcoming positive announcements on the ceasefire.
Este cambio puede ser interpretado como una prueba de fuego.
This change can be regarded as an acid test.
Nos preocupa que se haya podido utilizar también fuego real.
We are concerned that live ammunition may also have been used.
Han hecho todo lo posible para controlar el fuego.
They made every effort to control the fire.
Quien quiera excluirlos prende fuego a todo el paquete.
Anyone seeking to drop this condition is putting a match to the entire package.
This page is powered by the Spanish Sentences Builder
---
Listed below are some of the most common sentences viewed on this site: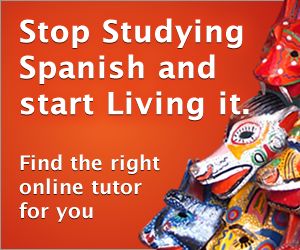 ---