---
Spanish Sentences using dificultad
The
Sentence Maker
allows you to enter a word or phrase in the text box below and retrieve translated sentence pairs (English and Spanish) containing that word/phrase. This tool is great for seeing how words are used in a natural context.
more...
Yo preferiría hacer una ruta de no demasiada dificultad

I would prefer taking a route that is not too difficult
¿Tiene dificultad para tragar? ¿Se le está agrandando la lengua?
Do you have trouble swallowing, is your tongue getting larger?
¿Puede caminar sin dificultad?
Can you walk without difficulty?
Y entiendo su dificultad.
I well understand his difficulty.
Con mucha dificultad.
With a great deal of difficulty.
No tenemos dificultad en aceptarlo.
We have no difficulty in accepting that.
Es una gran dificultad.
That is a great difficulty.
Esta no es la verdadera dificultad.
This is not the real difficulty.
Pueden ser consultados sin dificultad.
They can be consulted without difficulty.
La Comisión aprende con dificultad.
The Commission learns with difficulty.
Esa dificultad pertenece al pasado.
That difficulty belongs to a different era.
Esto plantea una dificultad enorme.
That poses a huge difficulty.
Yo no veo que haya dificultad.
I do not think there would be any difficulty.
¿Lo hacen porque haya alguna dificultad real?
Do they do so because of a genuine difficulty at all?
Los he puesto en orden de dificultad creciente.
I have listed them in ascending order of the difficulties they pose.
No hago más que señalar esta dificultad.
I am only highlighting this issue.
Por eso, señalo esta gravísima dificultad.
I would like to make this extreme inconvenience known.
Creo que aquí no hay ninguna dificultad.
I believe that there is no difficulty here.
Esta es la dificultad que tenemos.
That is the difficulty that we are in.
Colegas, parece que tenemos una dificultad.
Colleagues, we appear to have a difficulty.
No debemos subestimar la dificultad de esta empresa.
The difficulty of this task should not be underestimated.
Estamos muy lejos de resolver esa dificultad.
We are a long way from solving that one.
La dificultad, no obstante, radica en reunirlos.
The difficulty, however lies in bringing them together.
Logré, aunque con dificultad, sacarlo a la luz.
I succeeded, with some difficulty, in unearthing it.
Sin embargo, ¿dónde radica la dificultad?
Where, however, is the difficulty?
Espero que esta sea una dificultad transitoria.
I hope this will be a transitional challenge.
No tengo ninguna dificultad con los otros dos.
I have no difficulty with the other two.
Era necesario superar, especialmente, una dificultad doble.
It was necessary, in particular, to overcome a twofold difficulty.
No veo ninguna dificultad especial en eso.
I do not see any great difficulty about that.
Esto nos plantea una doble dificultad.
This presents us with a twofold difficulty.
   – Señor Presidente, confirmo esa dificultad lingüística.
   Mr President, I would confirm that linguistic difficulty.
Señoras y señores, se me presenta una dificultad.
Ladies and gentlemen, I have encountered a difficulty.
No obstante, la dificultad está en armonizarlas.
The difficulty, however, is to make one chime with another.
Eso aumenta la dificultad del problema.
That makes the problem rather challenging.
Las redes masculinas operar sin ninguna dificultad.
Male networks operate without any difficulty.
No subestimamos la dificultad de la negociación.
We do not underestimate the difficulties of the negotiations.
Esto se puede hacer sin dificultad.
That can be done without any difficulty.
No tengo noticia de que exista dificultad alguna.
I am not aware that there is any existing difficulty.
Las pequeñas empresas tienen una dificultad.
Small companies have a difficulty.
Nosotros seguimos teniendo alguna dificultad con esto.
We have problems with this.
) Examinaremos diferentes formas de abordar esta dificultad.
We will consider different ways of dealing with this difficulty.
El informe muestra la dificultad del problema.
The report shows just how problematic the issue is.
Señor Ullmann, lo examinaremos sin ninguna dificultad.
Mr Ullmann, we will look into that without any difficulty.
¿Cuál es la dificultad actual en Somalia?
What is the current difficulty in Somalia?
Sin embargo, aquí hay todavía una dificultad.
However, there is another snag here.
La única dificultad es que aún no se la oye, ésa es la verdadera dificultad.
The only difficulty is that Europe is not always heard that is the problem.
Esto refleja la dificultad que encierran estos temas.
This indicates how difficult these dossiers are.
Esta es la verdadera dificultad que debemos superar.
That is the real difficulty which we must overcome.
Además, algunos proyectos revisten una dificultad técnica muy importante.
Furthermore, some of the projects present great technical difficulties.
Los horarios internacionales se consiguen cada vez con más dificultad.
International railway regulations are becoming increasingly hard to obtain.
Y no sólo por la dificultad práctica de toda implementación.
The devil is not only in the detail.
Los agentes encontrarán una forma de soslayar la dificultad.
Agents will still find a way of getting round that.
Sólo quiero mostrar claramente la dificultad de las circunstancias existentes.
I simply want to clarify how difficult the situation before us actually is.
This page is powered by the Spanish Sentences Builder
---
Listed below are some of the most common sentences viewed on this site: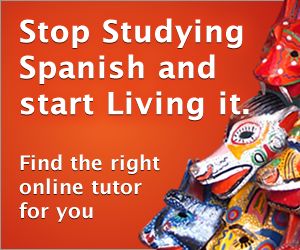 ---