---
Spanish Sentences using camarones
The
Sentence Maker
allows you to enter a word or phrase in the text box below and retrieve translated sentence pairs (English and Spanish) containing that word/phrase. This tool is great for seeing how words are used in a natural context.
more...
Para empezar quiero los langostinos / camarones.
To start, I would like the prawns / shrimps.
Abre la lata de camarones.
Open the can of shrimp.
Me gusta comer camarones, no parecerlo.
I like to eat prawns, not look like them.
Leo es alérgico a los camarones.
Leo is allergic to shrimp.
Provengo de una zona en la que se capturan camarones.
I myself come from an area where small shrimps are caught.
Descubrimos la presencia de fármacos prohibidos, tóxicos y cancerígenos en camarones y otros productos, y reaccionamos.
We discover the presence of prohibited, toxic, and carcinogenic pharmaceuticals in shrimps and other products – and we react.
En el caso de los buques que se dedican a la pesca de crustáceos (camarones y cangrejos), el tonelaje se incrementará un 9% y pasará de 5.500 a 6.000 TRB.
For those targeting crustaceans other than crawfish (shrimps and crabs), the tonnage will go up by 9% from 5 500 to 6 000 GRT.
La Sra. Breyer se ha referido a los camarones que se llevan de un mercado a otro, pelados en un continente y luego devueltos a otro.
Mrs Breyer referred to shrimps being taken from one market to another, peeled in one continent and brought back to another.
Además, los cuadros 1 y 2 del Anexo II, aplicables a los arrastreros de peces de aleta, cefalópodos y camarones, contemplan la posibilidad de períodos de descanso biológico.
In addition, datasheets 1 and 2 of Annex II, applicable to fin-fish, cephalopod and shrimp trawlers, provide for the possibility of biological recovery periods.
El hecho real es que los Estados Unidos prohibieron la importación de camarones de determinados países asiáticos, invitándoles a negociar un acuerdo sobre protección de tortugas marinas.
The fact is, the United States prohibited shrimp imports from certain Asian countries, inviting them to negotiate an agreement on the protection of marine turtles.
Los pescaderos de camarones, al contrario, tan sólo llegan al 63% y la pesca con redes de arrastre se queda en un 0%.
Only 63% of shrimp vessel capacity is taken, and 0% of dredger capacity.
Asimismo, como ya se ha comentado, los buques comunitarios que faenan en esas aguas se dedican a la pesca de atún, camarones, especies demersales y, con carácter experimental, a la pesca de algunas especies pelágicas.
As has also been said, European Union vessels fish in those waters for tuna, shrimp, demersal species and, on an experimental basis, some pelagic species.
Las medidas concretas se detallaron en la respuesta de la Comisión a una pregunta escrita presentada por el señor Davies en noviembre de 2003 sobre las capturas accidentales asociadas con la pesca de camarones.
Specific measures were reported in the Commission's reply to the written question submitted by Mr Davies in November 2003 on the by-catch associated with shrimp fisheries.
Respecto a la pesca de camarones, Guinea-Bissau se ha comprometido a aumentar las dimensiones de la malla de 40 a 50 mm, de conformidad con la legislación existente en la subregión.
With regard to shrimp fishing, Guinea-Bissau has also undertaken to increase the mesh size from 40 to 50 mm, in keeping with existing legislation in the subregion.
El Protocolo ofrece a Italia posibilidades de pesca de 4.000 toneladas de registro bruto para la pesca de camarones y de 1.000 toneladas de registro bruto de cefalópodos y pescado de altura.
The protocol offers Italy possibilities of 4, 000 tonnes gross tonnage prawn fishing and 1, 000 tonnes gross tonnage for cephalopods and demersal fish.
En cuanto a las posibilidades de pesca relativas a la pesca de camarones, la flota comunitaria utilizó un 93 % de las mismas y esto justifica el aumento de 800 toneladas de registro bruto negociadas en el presente Protocolo.
With regard to prawn fishing, the Community fleet had used around 93 % and this justifies the increase of 800 tonnes gross tonnage agreed by this protocol.
This page is powered by the Spanish Sentences Builder
---
Listed below are some of the most common sentences viewed on this site: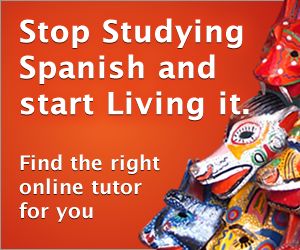 ---