---
Spanish Word for so-as-to
English Word:
so as to
Spanish Word:
para que, de manera que
Now you know how to say so as to in Spanish. :-)
---
Interested in travelling to a Spanish-speaking country? Read the travel blog below:
Feeling the altitude
(Arequipa, Peru)
I´m back in Arequipa after a 3-day trekking tour in the colca canyon. With my return came all the basic things that I´ve been missing for the past few days...a warm bed, toilet seats and paper, clean clothes...I´m not hard to please these days. After leaving Huacachina and Ica I embarked on an overnight bus to Arequipa which is the second biggest city in Peru. The city is around 2500m and...
[
view entire travel blog
]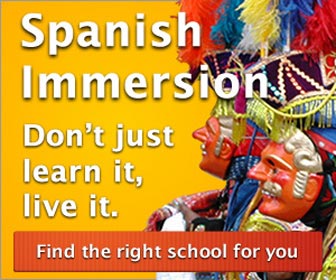 ---