---
Spanish Word for right
English Word:
right (adj-adv)
Spanish Word:
correcto, bien

Now you know how to say right in Spanish. :-)
---
Interested in travelling to a Spanish-speaking country? Read the travel blog below:
A One hour flight
(Havana, Cuba)
The flight from Cancun to Havana took 1 hour but experiencing Cuba in 2006 is like flying into another world. It feels like you are entering a museum amidst a visual explosion of once in a lifetime travel sights and experiences. Where else, for example, can you catch a taxi ride in a 1948 Dodge as you can in downtown Havana? Ah Cuba; the rhythm, the rum, the salsa dancing, the music and the...
[
view entire travel blog
]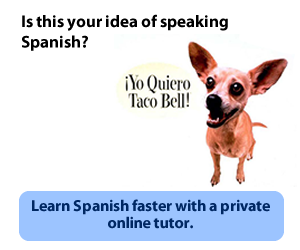 ---