---
Spanish Word for goat
English Word:
goat
Spanish Word:
el chivo, la cabra

Now you know how to say goat in Spanish. :-)
---
Interested in travelling to a Spanish-speaking country? Read the travel blog below:
I have too slow down...
(Granada, Nicaragua)
I have decided to take a day to just relax, read, and get some quite time to myself. What better place to do this than the solitary confinement of Laguna de Apoyo. This huge crater lake, is surrounded by slopes of tropical rain forest teaming with varies types of species. Laguna de Apoyo lies 40 minutes outside of town and no motor boats are allowed on its waters; making the atmosphere very...
[
view entire travel blog
]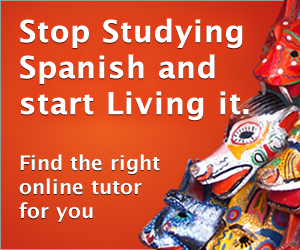 ---