---
Spanish Word for bears
An exact match was not found for bears, but we found a word that may be related (listed below).
English Word:
bear
Spanish Word:
el oso
Now you know how to say bear in Spanish. :-)
---
Interested in travelling to a Spanish-speaking country? Read the travel blog below:
July 20, Tuesday
(Oaxaca, Mexico)
7 p.m. It rained this afternoon. And rained. My second day of [Spanish] classes - is that all? It feels like so much longer and I don't feel any brighter or more competent en espanol than I did yesterday. I am working hard in class though. This morning I made my way across town, by myself this time, down the broad walkway on Avenida Ciruelos (Plum Avenue), past the three or four skinny...
[
view entire travel blog
]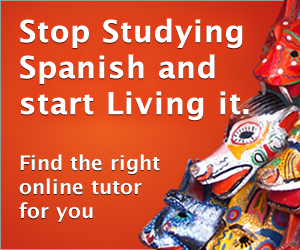 ---