---
Spanish Verb Conjugator - temblar

Spanish Verb:
temblar



English Translation:
to shake
Like our free content? Let us know!

Follow us on Twitter to receive our Verb of the Day! Follow @Twitter
Notes:
temblar
is a completely irregular verb. Observed irregularities: DIPTONGACIÓN - Change in the stem vocale (diptongue): e > ie Note: Irregular forms are in
blue
yo
tú
él/ella/usted
nosotros/-as
vosotros/-as
ellos/ellas/ustedes
Indicative
Present
tiemblo
tiemblas
tiembla
temblamos
tembláis
tiemblan
Present Perfect
he temblado
has temblado
ha temblado
hemos temblado
habéis temblado
han temblado
Imperfect
temblaba
temblabas
temblaba
temblábamos
temblabais
temblaban
Preterite
temblé
temblaste
tembló
temblamos
temblasteis
temblaron
Past Perfect - Pluperfect
había temblado
habías temblado
había temblado
habíamos temblado
habíais temblado
habían temblado
Past Perfect Simple
hube temblado
hubiste temblado
hubo temblado
hubimos temblado
hubisteis temblado
hubieron temblado
Future
temblaré
temblarás
temblará
temblaremos
temblaréis
temblarán
Future Perfect
habré temblado
habrás temblado
habrá temblado
habremos temblado
habréis temblado
habran temblado
Conditional
temblaría
temblarías
temblaría
temblaríamos
temblaríais
temblarían
Conditional Perfect
habría temblado
habrías temblado
habría temblado
habríamos temblado
habríais temblado
habrían temblado
Subjunctive
Present
tiemble
tiembles
tiemble
temblemos
tembléis
tiemblen
Present Perfect
haya temblado
hayas temblado
haya temblado
hayamos temblado
hayáis temblado
hayan temblado
Imperfect
temblara

OR

temblase
temblaras

OR

temblases
temblara

OR

temblase
tembláramos

OR

temblásemos
temblarais

OR

temblaseis
temblaran

OR

temblasen
Past Perfect - Pluperfect
hubiera temblado

OR

hubiese temblado
hubieras temblado

OR

hubieses temblado
hubiera temblado

OR

hubiese temblado
hubiéramos temblado

OR

hubiésemos temblado
hubierais temblado

OR

hubieseis temblado
hubieran temblado

OR

hubiesen temblado
Imperative
Affirmative Imperative
tiembla!
tiemble!
temblemos!
temblad!
tiemblen!
Negative Commands
no tiembles!
no tiemble!
no temblemos!
no tembléis!
no tiemblen!
Other Forms
Infinitive
temblar
Past Participle
temblado
Present Participle
temblando
Want to print this verb chart?
Click here

---
Use our Spanish Verb Conjugation Tool (and translator) to conjugate and translate over 10,000 spanish verbs.


---
Listed below are some of the commonly selected verbs. Click on the verb and you will see its full conjugation and translation.


Return to the
Spanish Verb Conjugation
index page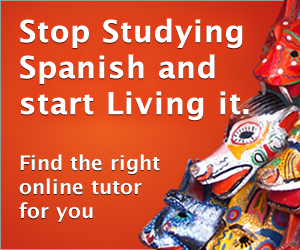 ---
---
; ;