---
Spanish Verb Conjugator - entrevistar

Spanish Verb:
entrevistar


English Translation:
to interview
Like our free content? Let us know!

Follow us on Twitter to receive our Verb of the Day! Follow @Twitter
Notes: Regular.
inglés
yo
tú
él/ella/usted
nosotros/-as
vosotros/-as
ellos/ellas/ustedes
Indicative
Present
I interview, am interviewing
entrevisto
entrevistas
entrevista
entrevistamos
entrevistáis
entrevistan
Present Perfect
I have interviewed
he entrevistado
has entrevistado
ha entrevistado
hemos entrevistado
habéis entrevistado
han entrevistado
Imperfect
I was interviewing, used to interview, interviewed
entrevistaba
entrevistabas
entrevistaba
entrevistábamos
entrevistabais
entrevistaban
Preterite
I interviewed
entrevisté
entrevistaste
entrevistó
entrevistamos
entrevistasteis
entrevistaron
Past Perfect - Pluperfect
I had interviewed
había entrevistado
habías entrevistado
había entrevistado
habíamos entrevistado
habíais entrevistado
habían entrevistado
Future
I will interview
entrevistaré
entrevistarás
entrevistará
entrevistaremos
entrevistaréis
entrevistarán
Future Perfect
I will have interviewed
habré entrevistado
habrás entrevistado
habrá entrevistado
habremos entrevistado
habréis entrevistado
habrán entrevistado
Conditional
I would interview
entrevistaría
entrevistarías
entrevistaría
entrevistaríamos
entrevistaríais
entrevistarían
Conditional Perfect
I would have interviewed
habría entrevistado
habrías entrevistado
habría entrevistado
habríamos entrevistado
habríais entrevistado
habrían entrevistado
Preterite Perfect
I had interviewed
hube entrevistado
hubiste entrevistado
hubo entrevistado
hubimos entrevistado
hubisteis entrevistado
hubieron entrevistado
Subjunctive
Present
I interview, am interviewing
entreviste
entrevistes
entreviste
entrevistemos
entrevistéis
entrevisten
Present Perfect
I have interviewed, interviewed
haya entrevistado
hayas entrevistado
haya entrevistado
hayamos entrevistado
hayáis entrevistado
hayan entrevistado
Imperfect
I interviewed, was interviewing
entrevistara

OR

entrevistase
entrevistaras

OR

entrevistases
entrevistara

OR

entrevistase
entrevistáramos

OR

entrevistásemos
entrevistarais

OR

entrevistaseis
entrevistaran

OR

entrevistasen.
Past Perfect - Pluperfect
I had interviewed
hubiera entrevistado

OR

hubiese entrevistado
hubieras entrevistado

OR

hubieses entrevistado
hubiera entrevistado

OR

hubieseentrevistado
hubiéramos entrevistado

OR

hubiésemos entrevistado
hubierais entrevistado

OR

hubieseis entrevistado
hubieran entrevistado

OR

hubiesenentrevistado.
Future
I will interview
entrevistare
entrevistares
entrevistare
entrevistáremos
entrevistareis
entrevistaren
Future Perfect
I will have interviewed
hubiere entrevistado
hubieres entrevistado
hubiere entrevistado
hubiéremos entrevistado
hubiereis entrevistado
hubieren entrevistado
Imperative
Affirmative Imperative
Interview!
entrevista
entreviste
entrevistad
entrevisten
Negative Commands
Don't interview!
no entrevistes
no entreviste
no entrevistéis
no entrevisten
Other Forms
Present Participle
interviewing
entrevistando
Past Participle
interviewed
entrevistado
Want to print this verb chart?
Click here

Translated sentences containing 'entrevistar'
Ella habría entrevistado al actor pero él llegó tarde.

She would have interviewed the actor but he got there late.
El gerente me entrevistó y me dio el trabajo.
The manager interviewed me and gave me the job.
La periodista ha entrevistado a personas muy famosas.
The journalist has interviewed very famous people.
[
more Spanish sentences with entrevistar
]
---
Use our Spanish Verb Conjugation Tool (and translator) to conjugate and translate over 10,000 spanish verbs.


---
Listed below are some of the commonly selected verbs. Click on the verb and you will see its full conjugation and translation.


Return to the
Spanish Verb Conjugation
index page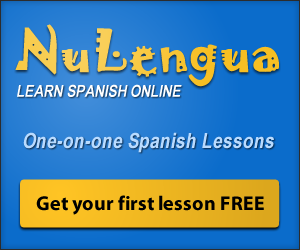 ---