---
Spanish Verb Conjugator - disminuir

Spanish Verb:
disminuir


English Translation:
to diminish, decrease
Like our free content? Let us know!

Follow us on Twitter to receive our Verb of the Day! Follow @Twitter
Notes: Cambios: u > uy delante a, o ye; la i intervocálica (y sin acento escrito) >y.
inglés
yo
tú
él/ella/usted
nosotros/-as
vosotros/-as
ellos/ellas/ustedes
Indicative
Present
I diminish, am diminishing
disminuyo
disminuyes
disminuye
disminuimos
disminuís
disminuyen
Present Perfect
I have diminished
he disminuido
has disminuido
ha disminuido
hemos disminuido
habéis disminuido
han disminuido
Imperfect
I was diminishing, used to diminish, diminished
disminuía
disminuías
disminuía
disminuíamos
disminuíais
disminuían
Preterite
I diminished
disminuí
disminuiste
disminuyó
disminuimos
disminuisteis
disminuyeron
Past Perfect - Pluperfect
I had diminished
había disminuido
habías disminuido
había disminuido
habíamos disminuido
habíais disminuido
habían disminuido
Future
I will diminish
disminuiré
disminuirás
disminuirá
disminuiremos
disminuiréis
disminuirán
Future Perfect
I will have diminished
habré disminuido
habrás disminuido
habrá disminuido
habremos disminuido
habréis disminuido
habrán disminuido
Conditional
I would diminish
disminuiría
disminuirías
disminuiría
disminuiríamos
disminuiríais
disminuirían
Conditional Perfect
I would have diminished
habría disminuido
habrías disminuido
habría disminuido
habríamos disminuido
habríais disminuido
habrían disminuido
Preterite Perfect
I had diminished
hube disminuido
hubiste disminuido
hubo disminuido
hubimos disminuido
hubisteis disminuido
hubieron disminuido
Subjunctive
Present
I diminish, am diminishing
disminuya
disminuyas
disminuya
disminuyamos
disminuyáis
disminuyan
Present Perfect
I have diminished, diminished
haya disminuido
hayas disminuido
haya disminuido
hayamos disminuido
hayáis disminuido
hayan disminuido
Imperfect
I diminished, was diminishing
disminuyera

OR

disminuyese
disminuyeras

OR

disminuyeses
disminuyera

OR

disminuyese
disminuyéramos

OR

disminuyésemos
disminuyerais

OR

disminuyeseis
disminuyeran

OR

disminuyesen.
Past Perfect - Pluperfect
I had diminished
hubiera disminuido

OR

hubiese disminuido
hubieras disminuido

OR

hubieses disminuido
hubiera disminuido

OR

hubiese disminuido
hubiéramos disminuido

OR

hubiésemos disminuido
hubierais disminuido

OR

hubieseis disminuido
hubieran disminuido

OR

hubiesen disminuido.
Future
I will diminish
disminuyere
disminuyeres
disminuyere
disminuyéremos
disminuyereis
disminuyeren
Future Perfect
I will have diminished
hubiere disminuido
hubieres disminuido
hubiere disminuido
hubiéremos disminuido
hubiereis disminuido
hubieren disminuido
Imperative
Affirmative Imperative
Diminish!
disminuye
disminuya
disminuid
disminuyan
Negative Commands
Don't diminish!
no disminuyas
no disminuya
no disminuyáis
no disminuyan
Other Forms
Present Participle
diminishing
disminuyendo
Past Participle
diminished
disminuido
Want to print this verb chart?
Click here

Translated sentences containing 'disminuir'
El reporte indica que la tasa de crimen del país disminuyó un cinco por ciento.
The report indicates that the country's crime rate decreased by five per cent.
Debes disminuir la velocidad en zonas escolares.
You must slow down in school zones.
[
more Spanish sentences with disminuir
]
---
Use our Spanish Verb Conjugation Tool (and translator) to conjugate and translate over 10,000 spanish verbs.


---
Listed below are some of the commonly selected verbs. Click on the verb and you will see its full conjugation and translation.


Return to the
Spanish Verb Conjugation
index page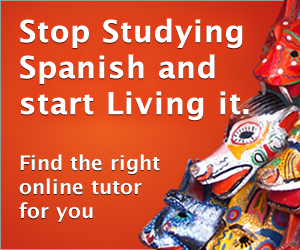 ---