---
Spanish Verb Conjugator - compartir

Spanish Verb:
compartir


English Translation:
to share
Like our free content? Let us know!

Follow us on Twitter to receive our Verb of the Day! Follow @Twitter
Notes: compartir is a completely regular verb. Note:
yo
tú
él/ella/usted
nosotros/-as
vosotros/-as
ellos/ellas/ustedes
Indicative
Present
comparto
compartes
comparte
compartimos
compartís
comparten
Present Perfect
he compartido
has compartido
ha compartido
hemos compartido
habéis compartido
han compartido
Imperfect
compartía
compartías
compartía
compartíamos
compartíais
compartían
Preterite
compartí
compartiste
compartió
compartimos
compartisteis
compartieron
Past Perfect - Pluperfect
había compartido
habías compartido
había compartido
habíamos compartido
habíais compartido
habían compartido
Past Perfect Simple
hube compartido
hubiste compartido
hubo compartido
hubimos compartido
hubisteis compartido
hubieron compartido
Future
compartiré
compartirás
compartirá
compartiremos
compartiréis
compartirán
Future Perfect
habré compartido
habrás compartido
habrá compartido
habremos compartido
habréis compartido
habran compartido
Conditional
compartiría
compartirías
compartiría
compartiríamos
compartiríais
compartirían
Conditional Perfect
habría compartido
habrías compartido
habría compartido
habríamos compartido
habríais compartido
habrían compartido
Subjunctive
Present
comparta
compartas
comparta
compartamos
compartáis
compartan
Present Perfect
haya compartido
hayas compartido
haya compartido
hayamos compartido
hayáis compartido
hayan compartido
Imperfect
compartiera

OR

compartiese
compartieras

OR

compartieses
compartiera

OR

compartiese
compartiéramos

OR

compartiésemos
compartierais

OR

compartieseis
compartieran

OR

compartiesen
Past Perfect - Pluperfect
hubiera compartido

OR

hubiese compartido
hubieras compartido

OR

hubieses compartido
hubiera compartido

OR

hubiese compartido
hubiéramos compartido

OR

hubiésemos compartido
hubierais compartido

OR

hubieseis compartido
hubieran compartido

OR

hubiesen compartido
Imperative
Affirmative Imperative
comparte!
comparta!
compartamos!
compartid!
compartan!
Negative Commands
no compartas!
no comparta!
no compartamos!
no compartáis!
no compartan!
Other Forms
Infinitive
compartir
Past Participle
compartido
Present Participle
compartiendo
Want to print this verb chart?
Click here

Translated sentences containing 'compartir'
Los trabajadores estaban compartiendo su dinero con los pobres.

The workers were sharing their money with the poor.
La guerra es una experiencia que comparten todos los países y culturas.

War is an experience that all countries and cultures share.
Compartimos el mismo gusto en cuanto al cine.
We have the same taste when it comes to movies.
No comparten la misma opinión sobre ese asunto.
They don't share the same opinion on this matter.
Compartimos el mismo gusto en cuanto a peliculas.
We have the same taste when it comes to movies.
[
more Spanish sentences with compartir
]
---
Use our Spanish Verb Conjugation Tool (and translator) to conjugate and translate over 10,000 spanish verbs.


---
Listed below are some of the commonly selected verbs. Click on the verb and you will see its full conjugation and translation.


Return to the
Spanish Verb Conjugation
index page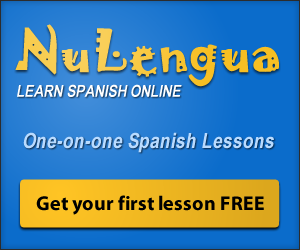 ---