---
Spanish Verb Conjugator - cazar

Spanish Verb:
cazar



English Translation:
to hunt, represent, stand for
Like our free content? Let us know!
Notes: Cambio ortográfico: z > c delante dee.
inglés
yo
tú
él/ella/usted
nosotros/-as
vosotros/-as
ellos/ellas/ustedes
Indicative
Present
I hunt, am hunting
cazo
cazas
caza
cazamos
cazáis
cazan
Present Perfect
I have hunted
he cazado
has cazado
ha cazado
hemos cazado
habéis cazado
han cazado
Imperfect
I was hunting, used to hunt, hunted
cazaba
cazabas
cazaba
cazábamos
cazabais
cazaban
Preterite
I hunted
cacé
cazaste
cazó
cazamos
cazasteis
cazaron
Past Perfect - Pluperfect
I had hunted
había cazado
habías cazado
había cazado
habíamos cazado
habíais cazado
habían cazado
Future
I will hunt
cazaré
cazarás
cazará
cazaremos
cazaréis
cazarán
Future Perfect
I will have hunted
habré cazado
habrás cazado
habrá cazado
habremos cazado
habréis cazado
habrán cazado
Conditional
I would hunt
cazaría
cazarías
cazaría
cazaríamos
cazaríais
cazarían
Conditional Perfect
I would have hunted
habría cazado
habrías cazado
habría cazado
habríamos cazado
habríais cazado
habrían cazado
Preterite Perfect
I had hunted
hube cazado
hubiste cazado
hubo cazado
hubimos cazado
hubisteis cazado
hubieron cazado
Subjunctive
Present
I hunt, am hunting
cace
caces
cace
cacemos
cacéis
cacen
Present Perfect
I have hunted, hunted
haya cazado
hayas cazado
haya cazado
hayamos cazado
hayáis cazado
hayan cazado
Imperfect
I hunted, was hunting
cazara

OR

cazase
cazaras

OR

cazases
cazara

OR

cazase
cazáramos

OR

cazásemos
cazarais

OR

cazaseis
cazaran

OR

cazasen.
Past Perfect - Pluperfect
I had hunted
hubiera cazado

OR

hubiese cazado
hubieras cazado

OR

hubieses cazado
hubiera cazado

OR

hubiese cazado
hubiéramos cazado

OR

hubiésemoscazado
hubierais cazado

OR

hubieseis cazado
hubieran cazado

OR

hubiesen cazado.
Future
I will hunt
cazare
cazares
cazare
cazáremos
cazareis
cazaren
Future Perfect
I will have hunted
hubiere cazado
hubieres cazado
hubiere cazado
hubiéremos cazado
hubiereis cazado
hubieren cazado
Imperative
Affirmative Imperative
Hunt!
caza
cace
cacemos
cazad
cacen
Negative Commands
Don't hunt!
no caces
no cace
no cacemos
no cacéis
no cacen
Other Forms
Present Participle
hunting
cazando
Past Participle
hunted
cazado
Want to print this verb chart?
Click here

Translated sentences containing 'cazar'
Los cazadores estaban cazando ciervos.
The hunters were hunting deer.
¡No cacéis a los leopardos!
Don't hunt the leopards!
Ellos salen a cazar una vez al mes.
They go hunting once a month.
Me cazaron por exceso de velocidad.
They caught me speeding.
Ir a cazar / de caza
to go hunting
Lo cazaron con las manos en la masa.
They caught him in the act.
[
more Spanish sentences with cazar
]
---
Use our Spanish Verb Conjugation Tool (and translator) to conjugate and translate over 10,000 spanish verbs.


---
Listed below are some of the commonly selected verbs. Click on the verb and you will see its full conjugation and translation.


Return to the
Spanish Verb Conjugation
index page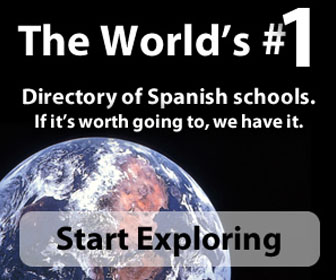 ---