---
Learn Spanish at Spanish Language Schools in Mexico sorted by Class Size (small to large)
Schools in Mexico sorted by Class Size (small to large)
91 Search Results
Oops, No schools found matching your criteria
The Spanish Immersion Programs Directory includes language schools throughout Latin America and Spain.
Select a country from the map

Loading Schools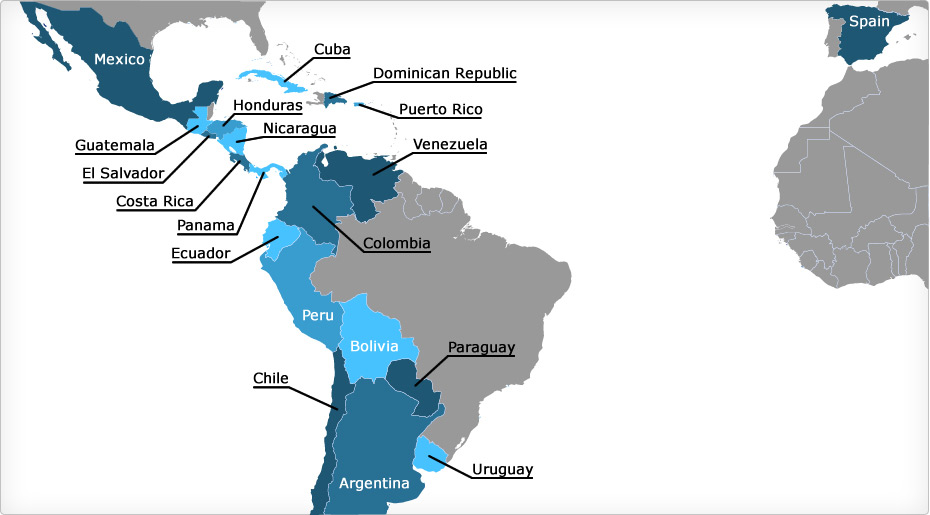 Top Language School Cities:



Travel Blogs from Mexico
Location: Oaxaca, Mexico
July 19, Monday - First Day of School 6 p.m. I awoke at 5:30 and it was dark. By 6:30 it was pretty much light, but I lazed around in bed until 7, paralyzed at the idea of get...
[ view full travel blog ]
Location: Cuernavaca, Mexico
Another day in Mexico city, however, today I'm traveling to Cuernavaca. I'm meeting Juan Pablo, a guy that I met while traveling trough Spain. He was visiting his older ...
[ view full travel blog ]
Location: Oaxaca, Mexico
So on Sunday we did a 4 hour walking tour of Oaxaca that included several churches, including the cathedral and the Santo DOmingo church of Oaxaca. Also included in our tours were...
[ view full travel blog ]
---