---
Learn Spanish FREE - Better than any rosetta stone!
The Rosetta Stone is an Egyptian artifact used to decipher Egyptian hieroglyphs. Like the Rosetta Stone, 123TeachMe will unlock all the "secrets" of the Spanish language! This website is not affiliated with the The Rosetta Project, which is creating a digital library of human languages, nor are we affiliated with, or endorsed by, Rosetta Stone® language-learning software.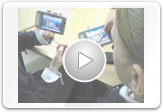 For
Spanish related to medicine, travel, business, or other work
, go to
Free Spanish Courses
. If you are not learning Spanish quickly then you are not using our free Spanish learning tools!
---