---
Spanish Sentences using prisión
The
Sentence Maker
allows you to enter a word or phrase in the text box below and retrieve translated sentence pairs (English and Spanish) containing that word/phrase. This tool is great for seeing how words are used in a natural context.
more...
Si usted no sigue las reglas, irá de regreso a la prisión.

If you do not follow the rules, you will go back to prison.
Usted será transferido a una prisión de máxima seguridad.

You will be transferred to a maximum security prison.
Usted puede que sea transferido a una prisión de mínima seguridad.

You may be transferred to a minimim security prison.
Le impusieron una pena de cinco años de prisión.
He was sentenced to five years in prison.
El está en prisión por abuso doméstico.
He is in prison for domestic abuse.
El está en prisión por agresión a un policía.
He is in prison for assault on a police officer.
Usted será transferido a una prisión de máxima seguridad por su mal comportamiento.
You will be transfered to a maximum security prison for your misconduct.
El juez lo condenó a cinco años de prisión.
The judge sentenced him to five years in prison.
Cesare Battisti está en prisión.
Cesare Battisti is in prison.
Nada puede justificar el ataque a la prisión.
Nothing can justify the attack on the prison.
¿Por qué está Ayman Nour en prisión?
Why is Ayman Nour in prison?
Lleva en prisión 3 370 días.
He has now been imprisoned for 3 370 days.
Hoy, la prisión es un mal necesario.
Today, prison is a necessary evil.
Voy a decirles quien está en prisión.
I will tell you who is in prison.
Ir dos años a prisión no tiene sentido.
Spending two years in prison makes no sense.
Dieciséis años de prisión para Leila Zana.
Leila Zana was sentenced to 16 years in prison.
Doce personas fueron de vacaciones y terminaron en prisión.
Twelve people went on holiday and have ended up in jail.
Eso fue hace dos semanas y siguen en prisión.
That was two weeks ago and they are still in jail.
Están encarcelados en una prisión civil en condiciones escandalosas.
They are being detained in a civilian prison in disgraceful conditions.
Cumplió toda la condena, tres años de prisión.
He served his full sentence, namely three years in prison.
La primera es: ¿realmente beneficia a alguien el asalto a esa prisión?
The first question is: does it actually benefit anybody to storm this prison?
Pueden imponerse penas de prisión de hasta tres años.
Prison terms of up to three years can be imposed.
Gari Kasparov fue incluso condenado a cinco días de prisión.
Gary Kasparov was even sentenced to five days in prison.
Se encuentra en prisión en Bangladesh, en condiciones deplorables.
She is in prison in deplorable conditions in Bangladesh.
Cada joven en prisión constituye un fracaso para cualquier sociedad.
Every young person in prison constitutes a failure for any society.
Le seguían constantemente y, finalmente, fue condenado a prisión.
He was constantly followed and, in the end, he was given a prison sentence.
Está en prisión sin un juicio y sin cargos.
He is being held in prison without trial and without charges.
Ahora languidece en una prisión griega a la espera de juicio.
He now languishes in a Greek prison awaiting trial.
¡Pobre Grecia, atrapada en la prisión económica del euro!
Poor Greece, trapped inside the economic prison of the euro!
La Cruz Roja tuvo acceso a la prisión de Guantánamo.
The Red Cross was allowed to do this at the Guantánamo prison.
Lukashenko dirige el país y la oposición está en prisión.
Lukashenko is leading the country and the opposition is in gaol.
Deplora la muerte en prisión del Sr. Nichols.
It deplores the death of Mr Nichols in prison.
Algunos de ellos fueron asesinados en prisión por musulmanes fanáticos.
A number of these were even murdered in prison by fanatical Muslims.
Tratamos de visitarlos en la prisión; sin embargo, no entramos.
We tried to visit them in prison but were not allowed in.
Una parte de mí quedó en la prisión.
Parts of me stayed in prison.
Todas estas personas fueron asesinadas fuera de prisión tras haber sido acusadas de blasfemia o fueron halladas muertas en prisión.
These people were all killed outside prison following the charges of blasphemy, or were found dead in prison.
Lamentablemente, tiene que cumplir aún seis meses de una pena de prisión de un año.
Unfortunately, he must serve another six months of a one-year sentence.
Semejantes palabras le han costado la prisión a Akin Birdal a pesar de su enfermedad.
Akin Birdal has now been imprisoned for such a statement, in spite of his ill-health.
Ni una palabra se dice sobre la inhumana prisión previa a la expulsión.
There is not a single word about inhumane pre-expulsion detention centres.
Además, también deben saber que se exponen a una pena de prisión.
Moreover, they should expect to receive custodial sentences.
Quien se atreva a abrir la boca acaba en prisión por muchos años.
Whoever dares to speak up is immediately imprisoned for years.
No se les debe consentir que tengan a ciudadanos europeos en prisión sin juicio.
They must not be allowed to keep European citizens in prison without trial.
Implica lo mismo pero no suena negativo ni como una pena de prisión.
It implies the same thing, but it does not sound negative, or like a prison sentence.
Ese imperio era conocido como «Völkerkerker», la prisión de los pueblos.
That empire was known as the 'Völkerkerker', the prison of nations.
La prisión de Guantánamo desperdicia un valioso legado norteamericano y renuncia a una postura esencial.
The prison at Guantanamo Bay squanders a precious American legacy and surrenders vital high ground.
Los políticos azerbaiyanes en prisión se han declarado en huelga de hambre.
Imprisoned Azerbaijani politicians have gone on hunger strike.
Desde marzo, veintisiete periodistas han sido encarcelados y tres ya estaban en prisión.
Since March, twenty-seven journalists have been imprisoned, and three were already in prison.
La Europa de entonces estaba en prisión o había sido asesinada.
Europe then was in prison or had been murdered.
La matrona Maria do Ceu fue condenada a siete años y medio de prisión por realizar abortos ilegales.
Midwife Maria do Ceu, who carried out illegal abortions, was sentenced to seven and a half years' imprisonment.
¿Es preciso que democraticen en profundidad su sociedad y que liberen a los activistas en prisión?
Should they thoroughly democratise their society and release activists from prison?
En este contexto, quiero preguntarle si aprueba el hecho de que Vanunu siga en prisión …
Within this framework, I should like to ask you if you approve of the fact that Vanunu is still in prison ...
A fecha de hoy, hay personas en prisión por haber estado entonces en la plaza de Tiananmen.
To this day, there are people in prison for being present at Tiananmen Square.
Esta persona ya ha pasado más de 20 años de su vida en prisión.
He has already spent more than 20 years of his life in prison.
Quiero que liberen a los católicos y cristianos que están en prisión.
I want them to release the Catholics and Christians in prison.
Duermen en los pasillos porque no hay suficientes celdas en esa prisión.
They sleep in the corridors because there are not enough cells there.
El sacerdote católico Pham Minh Tri lleva muchos años en prisión.
The Catholic priest Pham Minh Tri has been in prison for many years.
Unos 8 000 ya han sido liberados, pero un número desconocido sigue todavía en prisión.
About 8 000 have now been released, but an unknown number still remain in custody.
Cualquier persona podría ir a prisión en Dinamarca por quemar el Corán.
People could be put in jail in Denmark for burning the Koran.
This page is powered by the Spanish Sentences Builder
---
Listed below are some of the most common sentences viewed on this site: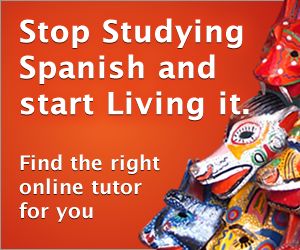 ---